When Robert Roby received his securities license in 1987, the advisory industry was unrecognizable to today. 30 years on and he's still going strong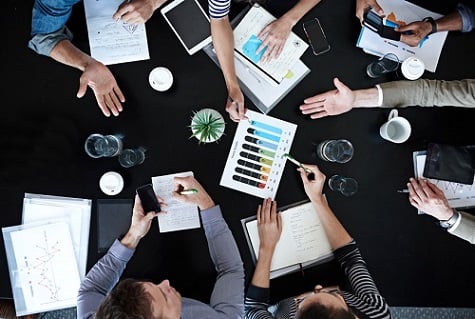 When Robert Roby first received his securities license in 1987 the advisory industry was unrecognizable to today. Selling mutual funds with front-end loads of up to 10% was not uncommon, something which is probably difficult to imagine for many of today's young advisors.
Roby started out "peddling" insurance but he was not satisfied in that job. He'd always wanted to be in a position where he could help people and was interested in the financial system and how it worked; so the advisory business was a perfect fit. 30 years on and Roby's enthusiasm for the industry has not waned.
"This industry has been much more than I thought it would be, both good and bad," says Roby, who is a senior wealth advisor at the Roby Retirement and Wealth team. "When you're younger your hopes and aspirations are different. I was a young whipper snapper growing a young family and my motivations were around building something for both my future and my clients'."
"Helping people and achieving personal growth has been very satisfying. But looking into the 'powers that be' behind the financial system has always been something that has been extremely disappointing."
Roby puts his longevity down to being highly self-motivated and having the ability to embrace and excel during periods of change. He believes in providing "honest and good old-fashioned services", always being available during bad times in the market and maintaining an unwavering investment philosophy. Roby also firmly believes that remaining independent has been fundamental to his longevity in what can be a tough industry.
"I've never worked for a bank or been told to sell proprietary products and all that sort of garbage," Roby says. "My independence has been a critical factor because I've been able to manage the tsunamis that have occurred by developing an independent way of thinking about investments."
Roby has been nominated for various industry awards and featured on WP's own Top 50 Advisors in Canada list. He attributes much of his success to following a Japanese philosophy called Kaizen, which revolves around the belief that making improvements is always possible.
"It's all about never sitting back and taking things for granted," Roby says. "I had a gathering of all of my clients last year and called the event Raising the Bar. I told them how we're moving forward in specific areas; that times change and we are changing with them and we'll always aim to remain ahead of the crowd."
Roby is also adamant about providing the same services to every client regardless of the amount of money they have under his management. Unlike many advisors, Roby has limited the amount of households in his book and since 2008 has only added five new households.
"It's not always about money, it's about providing excellent services," Roby says. "I can only do that by having a limited amount of households because I promised every client that they will always deal with me, and never a junior advisor."