Leading advisor reflects on own childhood and how the right financial plan can change people's lives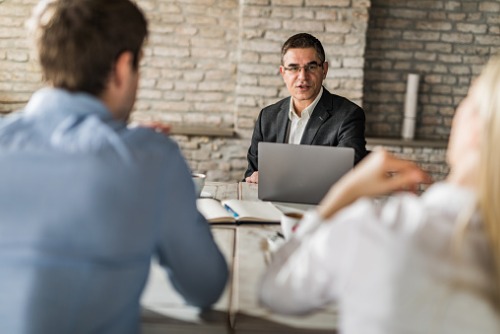 Advisors should encourage clients to embrace a period of soul-searching in order to really understand a financial plan that makes them happy.
Mary Hagerman, of Hagerman-Archambault Group at Desjardins Securities, believes getting to the heart of people's financial anxiety can significantly improve their mental state and happiness.
In the second part of her interview with WP, she explained how feeling anxious about the state of your finances stems from a sense of not being in control, and of not understanding fully what money is all about and how it makes you happy.
"A lot of people haven't done that kind of soul searching and they will build a financial plan around what they think is expected of them, what they think they should have acquired as a father, mother, husband, wife and successful person."
The Montreal-based advisor embraced a full ETF strategy in the wake of the Great Recession, while Hagerman, who is a discretionary portfolio manager, is also the respected author of The Black Belt Investor. In it she urges investors to re-think their approach based on how many of us "spend money we don't have on things we don't need to please people we don't like".
She said a genuine period of introspection with clients often reveals that not only are clients unsure how they should be spending their money but they also don't know whether they are spending it on things that make them happy.
She said: "That's the question we should be asking in addition to, am I investing enough, am I getting a good enough return and does the plan I have make sense? All these things can create anxiety."
For Hagerman, raised by a single mom in a cash-strapped house, the feeling of not having enough money is one she can empathise with.
"There was definitely a feeling that we didn't always have enough. I didn't feel like we suffered, though, and I actually became very good at living off very little. I put myself through university, always had bursaries and always had jobs. I always had a budget – I knew how much was coming in and going out, and I managed to do very well.
"I didn't feel anxiety as a child but I certainly connected with the fact that people need money to make their world go round and that it was very easy to lose control of that money machine."
She added: "I was constantly aware of the fact there were two worlds; the world with people who had a lot of money and the world of people who wanted to have more money, which was my world."
Succeeding down the road required discipline and conviction, traits that have been strengthened by a 20-year love affair with karate. Hagerman recently became a 3rd Dan black belt and believes there are many lessons in martial arts that cross over into managing money.
She said: "A regular reality with karate is that you face fear on a regular basis and your reaction to fear, the controlling of your emotions, is something you encounter because of the fighting.
"I still do competitions, so I can tell you there is nothing like a tournament environment to really put you in touch with your inner most fears!
"Whether you are facing an opponent in class or in the dojo or you are doing a tournament, you learn something every time you confront your fears. By doing this, you push that barrier farther down the road and you anchor yourself in your emotional stability more and more. This is extremely valuable when you are dealing with money."