Adapting as the industry evolves is no longer the sensible option for advisors, it's the only option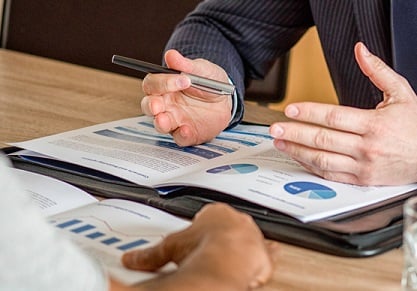 There's little doubt that the advisory business is going through a significant transition. Clients are more well-informed than ever before, regulations are tightening and the topic of fees remains in the spotlight. Adapting to the changes and rethinking how a practice operates is no longer the sensible option for advisors, it's the only one.
"It could be considered a challenging time for advisors right now," says
Christopher Dewdney
, advisor and principal at Dewdney & Co. "I've been in the business coming up 15 years and in the recent period we've seen the most amount of change, and fast moving change, in terms of CRM2, compliance, the fiduciary standard and professional standards."
There is definitely a lot for advisors to keep on top of but Dewdney doesn't view the industry's evolution in a negative light. He is not overly concerned and, as he sees it, the world is changing and advisors are going to need to change with it.
"I'm in my mid 30s so embracing change is easier than for someone in their mid-50s," Dewdney says. "A lot of the fear that advisors are experiencing is not so much around compliance but more on the challenge or disruption of fintech, that's what a lot of advisors are speaking about. It's not a question of whether advisors embrace fintech, you have to either embrace it or not be relevant."
Dewdney compares the rise of robo-advice and fintech to the impact of medical website Web MD when it was first launched. People would go online, type in their symptoms and then be given a long list of possible ailments. Ultimately, the overload of complex information would lead the patient to call their family doctor for a professional, human opinion.
"A lot of the time a client will go online and just be overwhelmed, it's a lot to take in when you're looking at the planning aspect, taxation, sectors, and structure of the portfolio," Dewdney says. "It helps clients see the value in working directly with a tangible individual. I'm not too concerned, but some advisors who lack the relationships with their clients or the expertise in certain areas might be. For the most part, we should embrace it and use it to our advantage."
Dewdney believes that technology and human advice shouldn't be mutually exclusive and that ultimately the human touch is essential when building a comprehensive and cohesive plan.
"It's one thing to calculate or project the rate of return but there are a lot of soft facts involved; people invest for specific reasons with specific goals in mind," Dewdney says. "But, advisors do need to embrace the technology. The advisors that I usually see concerned about this are the older ones or the ones who were not really advisors to begin with; who were more sales people. If you are just a salesman your future is at risk."
Related stories:
Why embracing change is key to success
What recent exam results say about the advisory industry