Candice Jay, Vice President at Connor, Clark & Lunn Private Capital, says it takes specialized expertise to truly benefit from philanthropic conversations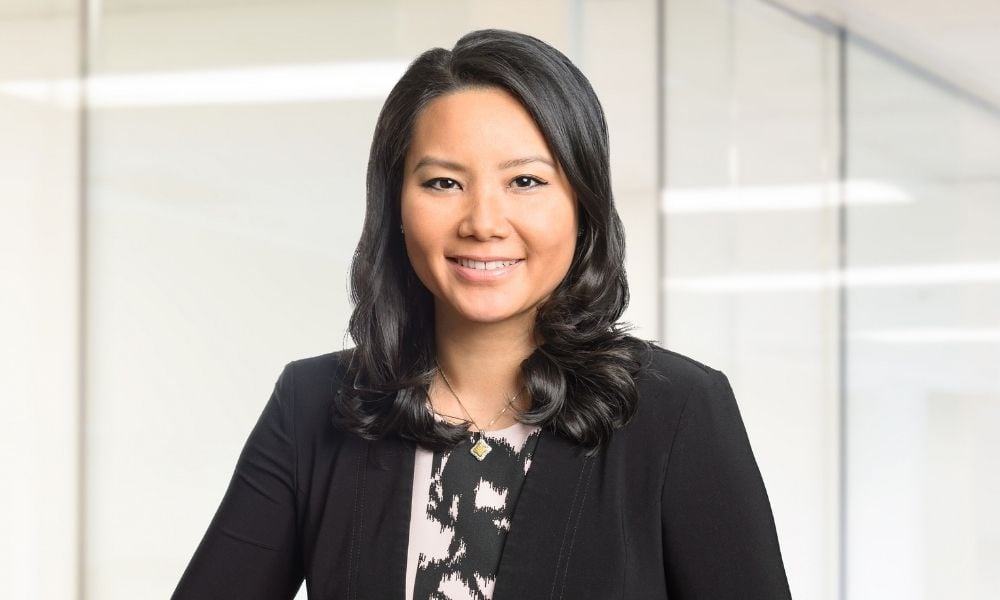 Like the rest of the world, Canada is in many ways continuing to suffer under the crushing weight of the COVID-19 pandemic; social and economic hardships caused or worsened by the pandemic have brought entire swaths of the population down. But at the same time, the crisis has given people a new sense of interconnectedness, which in turn is inspiring a new wave of philanthropy.
"From a Canadian standpoint, I think families were already very generous," says Candice Jay,
Vice President at CC&L Private Capital. "When COVID-19 first arrived in 2020, everyone was in shock with what was happening. But as things progressed, you could see families wanting to help more and contribute more of their time, skills, or monetary resources to really address the highest-priority needs in each country."
Not everyone has benefited from the rising surge of philanthropy. Jay says there are more than 86,000 registered charities in Canada, as published on the CRA website; many of them received support, but some have also fallen through the cracks and didn't receive much or anything.
"It would be fair to say that philanthropy's on the rise, but I think we're going to see a change in the charity landscape," she says.
While the topography of Canada's philanthropic space is set for a massive transformation, it appears most advisors aren't equipped to participate in that change. As a member of the Canadian Association of Gift Planners (CAGP), Jay says there's a very small circle of advisors with the passion and knowledge to even raise the topic of philanthropy in conversation, let alone guide clients in their philanthropic journey.
Like many facets of holistic wealth management, philanthropic planning requires a concerted effort by a team of trusted advisors; ideally, the client should have specialists with financial, legal, insurance, and accounting expertise in their corner. But according to Jay, it takes an even more specialized kind of skill for advisors to tap into their client's philanthropic passions.
"There is evidence to suggest that a lot of advisors may actually think they're bringing it up, but when the clients themselves get asked, they say the philanthropic conversation has not been brought up," she says. "So there's a mismatch on philanthropic conversations happening between the advisor and client."
For advisors who want to be equipped for philanthropic conversations, Jay suggests taking the Master Financial Advisor of Philanthropy (MFA-P) designation launched jointly by Knowledge Bureau, CAGP and Spire Philanthropy, which is the first and only professional designation that has a strategic philanthropy focus. The program has most recently been embraced by Advocis as a partner program and more advisor education networks.
Before the MFA-P designation was introduced two and a half years ago, Jay says advisors had to learn about philanthropic planning by osmosis: they'd have to talk to others in philanthropic circles, accumulate hands-on experience through client situations, and figure things out as they went along. But now, wealth professionals have a more formal framework around which they can crystallize that expertise.
"I also see a lot of charity professionals who are pursuing the MFA-P designation," Jay says. "A lot of charity professionals help facilitate and have conversations around gifts and charitable strategies on their end as well. So the course gives you tools to have a very well-rounded conversation including understanding the charity's point of view."
While formal professional training is a great launchpad to take off from, Jay says it takes a very intentional mindset to truly make philanthropic planning an integral part of client conversations. But if done successfully, strategic philanthropy can prove to be extremely rewarding not just for the client, but for the advisor as well.
"If you have philanthropic discussions and tax-efficient charitable giving as a part of your business strategy, you stand a good chance of becoming your clients' trusted advisor and possibly having other investment portfolios being consolidated with you," she says. "From personal experience, I can say it's extremely rewarding to be able to help my clients fulfill their passions, and it feels great to bond with clients over their values."