Canadian wealth ranking shows eclectic mix of fortunes made from media, real estate, retail, and e-commerce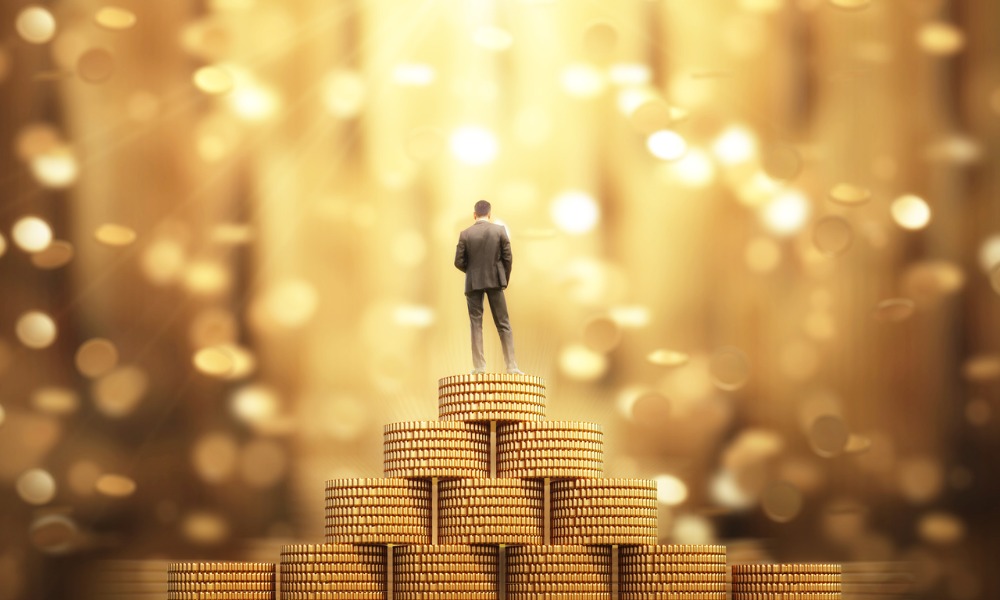 The vast majority of humanity will spend their whole lives just imagining what they'd do if they had a million dollars (a lucky few might choose to take their cue from the Barenaked Ladies and buy houses, fur coats, and all manners of ketchup). But that's probably not a problem for the ultra-high-net-worth individuals and families among the Forbes list of Canada's richest billionaires this year.
At the top of the list are David Thomson and his family, who control a media and publishing empire founded by his grandfather Roy Thomson. With a net worth of $31.6 billion, their biggest holding consists of over 320 million shares of Thomson Reuters, where Thomson is chairman of the board. Their other interests include ownership of a prominent Toronto-based financial newspaper, as well as a stake in telecom giant Bell Canada.
Taking second place is Taiwan-born Joseph Tsai, who holds a Canadian passport as well as two degrees from Yale, one an undergraduate degree in economics and East Asian studies and the other a law degree. The vice chairman and cofounder of Alibaba Group, second only to Jack Ma as an individual shareholder in the company, has a net worth of $10 billion. He is also the owner of the NBA's Brooklyn Nets.
Next is Galen Weston and his family, whose net worth of $7 billion derives from their interests in the retail industry. The chairman emeritus of George Weston, which was founded by his grandfather, the 79-year-old Weston took over a struggling supermarket chain in 1972 and turned it around into a household name. He also owns a handful of upscale retailers in Canada, Ireland, and the UK.
Arguably an odd inclusion in the list is David Cheriton, a computer science professor at Stanford University. Cheriton and his colleague Andreas von Bechtolsheim each made an early investment of $100,000 in Google, a decision that formed the foundation for his current net worth of $5.5 billion. The two co-founded three companies, namely Arista Networks, Granite Systems, and Kealia; Granite and Kealia have been sold to other companies, and Cheriton currently owns nearly 10% of Arista through a trust for his children.
Rounding out Forbes' top five is Huang Chulong who chairs Galaxy Group, a private business based in Shenzhen, China. With a reported net worth of $5.1 billion, Huang has various commercial real-estate interests that include hotels, shopping malls, office leasing, and parking lot operations.
Conspicuously absent from the list is Tobias Lutke, the founder of Canadian e-commerce firm Shopify. His net worth has been recently estimated at $9 billion, a number that came about in no small part due to a massive run-up in the company's valuation amid the pandemic-driven shift to digital that many retailers have gone through in recent months.