A Canadian portfolio manager explains his approach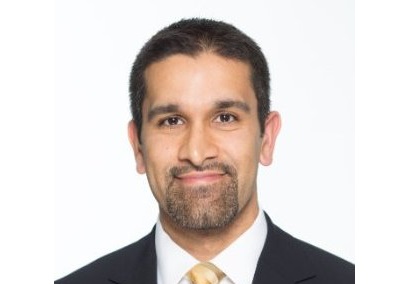 With global stocks seeming to hit record highs almost daily, and already topping 2016's gains just eight weeks into the year, things look rosy in the global markets. Tracking share prices across 46 countries, the MSCI's main index of global stocks hit a second successive high earlier this week and has risen some 5.7% so far this year, beating the 5.6% gains for all of 2016. The landscape may look positive, but it's never that simple, particularly for Canadian investors.
Bneing so closely tied to U.S. economic policy and having a domestic economy so reliant on financials and energy puts Canada on unsteady ground. Add an over indebted consumer and an inflationary housing market into the mix and the outlook looks even less certain. In times of such fundamental uncertainty, developing a strategy or philosophy around how you weight the factors that determine your investment decisions is just as important as
where
you actually invest.
For Chhad Aul, VP, Portfolio Manager with
Sun Life Global Investments
, adopting a top down approach is integral to how he and his team construct asset allocation funds. "The strategy starts with building a strategic asset mix which is based very much on long-term expectations for what different asset classes should return, what their risk characteristics are, and how they're correlated," Aul says.
When it comes to managing securities selection within each of those asset classes, Aul hires what he considers to be the best asset managers to perform securities selection. He looks for a variety of asset managers: those who are fundamentals-focused in nature as well as managers who have a quantitative approach. "When you're building an asset allocation strategy it's good to have that diversification," he says."
As well as overseeing the strategic asset mix, Aul's team also manages the tactical asset allocation side of the firm's investments. "Our strategic mix is based on long-term assumptions, but we also play close attention to what's going on in the medium-term from a macroeconomic perspective," he says. "Again, we adopt a top down strategy in order to add some value or reduce risk by making some risk control deviations from our strategic mix."
Aul is impressed with how the markets have, for the most part, filtered out the hysteria surrounding the Trump administration. "A lot of people thought the headline risk on every single tweet would have been more acute, but, so far, the market has shrugged off a lot of the headlines," he says. "The market has proven exceptionally resilient and is trying to focus on the bottom line and what actual policies are going to be implemented: will it be as growth positive as suspected?"
Related stories:
Why stock market indexes are hitting record highs
Is now the time to shift strategy?