With the domestic market lagging, a Canada-based CIO tells WP where he's reallocating assets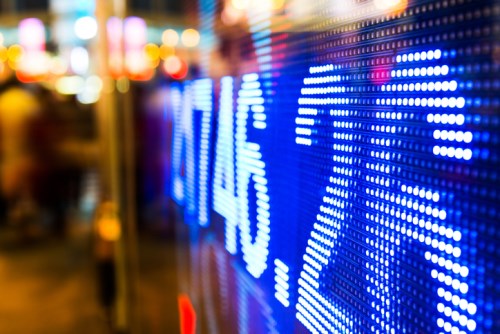 After the Canadian stock market's bumper 2016, this year has certainly been disappointing. Canada's benchmark index has lagged the developed world, but are we seeing a reversion to the mean or can this year's performance be best described as a hiccup?
"Canada's stock market did much better than its economy last year and part of that was due to the upward sentiment of oil prices moving from the high 20s to the mid-50s," says Sadiq S. Adatia, Chief Investment Officer at
Sun Life Global Investments
. "But, if you go back to last year or the year before, there were actually not a lot of good things going on in Canada's economy."
Rising debt levels, an uncertain housing market and the potential of an adjustment to the NAFTA agreement are all weighing heavily on the Canadian market. As a result, Adatia sees lot of risk in Canadian stocks and not many positives for the domestic economy.
This outlook has led Adatia to take money out of the Canadian market and reallocate it to international markets in search of growth opportunities, particularly the Eurozone. If, as expected, the Bank of Canada does raise interest rates next week, reallocating away from Canada is a strategy that Adatia will ramp up.
"Political risks are, for the most part, behind us in the international markets," Adatia says. "Although, you have to be selective because areas like Italy still have some risks, and Portugal and Greece are still going through some recovery. You have to be selective but you want to build a broad base of assets."
The United States doesn't currently figure in Adatia's reallocation plans. Valuations in the Eurozone look more attractive and there is also more potential for growth considering that the U.S. is already almost at full employment. Markets in Europe still have room to grow, boost employment figures and build confidence. The economy is performing well south of the border, but Trump's inability to deliver on his plans is a definite red flag.
"There are more risks in the U.S. than at the beginning of the year, when people were optimistic that Trump would get something done and deregulation would happen," Adatia says. "In international markets, the opposite has happened. There was worry at the beginning of the year around the French elections, given Brexit and the U.S. election results, but the result turned out to be better than expected. Therefore, risks have lowered and the risk-reward trade-off is much improved."
Related stories:
Are Canadian investors ready to give up oil?
How SPACs turn interest into success