Fraudsters may not discriminate, but survey suggests increased risk for victims at certain ages and life stages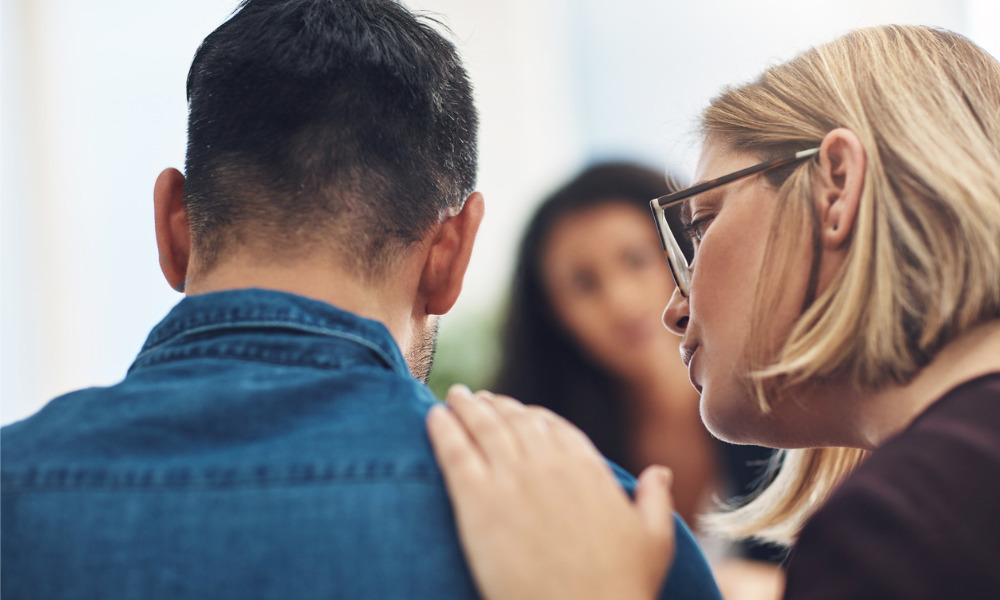 What makes a good mark, as some con artists might like to call their victims? The stereotypical personas of victims might include unsuspecting seniors, or less-educated individuals who have just won the lottery. But a new survey by TD suggests a more diverse spectrum of victim profiles.
A majority of respondents to the newly released TD Fraud Survey believe that social isolation and major life changes make Canadian more susceptible to financial fraud.
"Fraudsters don't discriminate; they target Canadians of all ages and stages of life and absolutely nobody is immune to being targeted by a fraudster," said Tammy McKinnon, head of the Financial Crimes & Fraud Management Group at TD.
Some of the major life transitions said to make people more vulnerable to financial exploitation include:
Moving to Canada from abroad (35%), as those unfamiliar with Canadian financial or legal practices are more likely to fall for schemes such as the CRA scam;
Recent death in the family (32%), especially since those coping with loss might be tricked by someone claiming to be a relative facing an emergency;
Recent divorce or separation (25%), which can leave people heartbroken, lonely, and more suggestible to requests for money during a romance scam;
Leaving home for the first time (20%), as those who are managing their own finances can fall for common phishing, text message, or email scams; and
Starting a new job (9%), which could expose first-time job seekers to employment scams
The survey also looked at fraud susceptibility through a generational lens. The most likely cohorts to believe they're vulnerable or a target are Gen Z or student respondents (29%) and millennials(16%), whereas boomers (92%) were most likely to not see themselves that way.
Older Canadians were widely held to be the most vulnerable because they're perceived to be less tech-savvy (72%), own more assets (51%), and be generally trusting (48%). Meanwhile, millennials and Gen Z/students were also regarded as most vulnerable because of impressions that they bare too much personal information on social media (44% and 52%, respectively) or too busy to properly recognize the risks they face (30% and 44%).
Overall, only 13% of Canadians surveyed said they personally felt like fraud could happen to them. But the threat is likely more prevalent than people think, as 44% said they believe they've been the target of attempted fraud in the past year, with 39% saying they spotted and avoided it and 5% saying they were deceived.
"When it comes to fraud prevention, our message to Canadians is Recognize, Reject and Report fraud," said Jeffrey Thomson, Fraud Prevention & Intake Unit Manager, Canadian Anti-Fraud Centre (CAFC).
The TD Survey found that the most common methods of attempted fraud are phone scams, including people claiming to be from the CRA (58%) and phishing emails or texts (56%). That's roughly in line with the CAFC's recently released list of top scams reported by Canadians last year.