IIROC estimates costs of $5.2 million from the loss of a device containing data on member firms' clients, but at the same time it notes it could be on the hook for considerably more through settlement.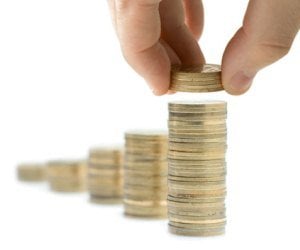 The Investment Industry Regulatory Organization of Canada (IIROC) estimates costs of more than $5 million from the loss of a device containing information of member firms' clients… not including more than $50 million in potential losses stemming from a related class action lawsuit.
"The total costs to IIROC of the incident is projected to be $5,208,000 of which $408,000 has been incurred in fiscal 2013," it said in its annual report, providing the first indication of the scale of the losses.
As of the date of approval of its financial statements, on June 26, IIROC said it had received no reports of identity theft or fraud resulting from the loss of the portable device. However, it added: "it is not possible to estimate the total amount of potential damages or range of possible loss, if any, resulting from settlements or other remedies in connection with this matter."
In addition to direct losses, the organization is facing potential losses from a related class action suit in the Superior Court of Quebec.
"The petitioner's class action motion on behalf of persons in Canada whose personal information was lost by the Organization seeks $1,000 plus interest, on behalf of each class member, in relation to damages for stress, inconvenience and measures rendered necessary as a result of the loss of personal information," IIROC noted.
With over 50,000 clients of member firms affected, the suit could cost the organization in excess of $50 million. IIROC said it doesn't expect a ruling in the case until late 2014.
"Given the preliminary status of this proceeding, it is not possible to reasonably quantify the effect, if any, of this proceeding on the financial performance of the organization," IIROC said.