Portfolio manager walks through how higher real rates, hawkish central banks, and receding inflation drivers could impact the sector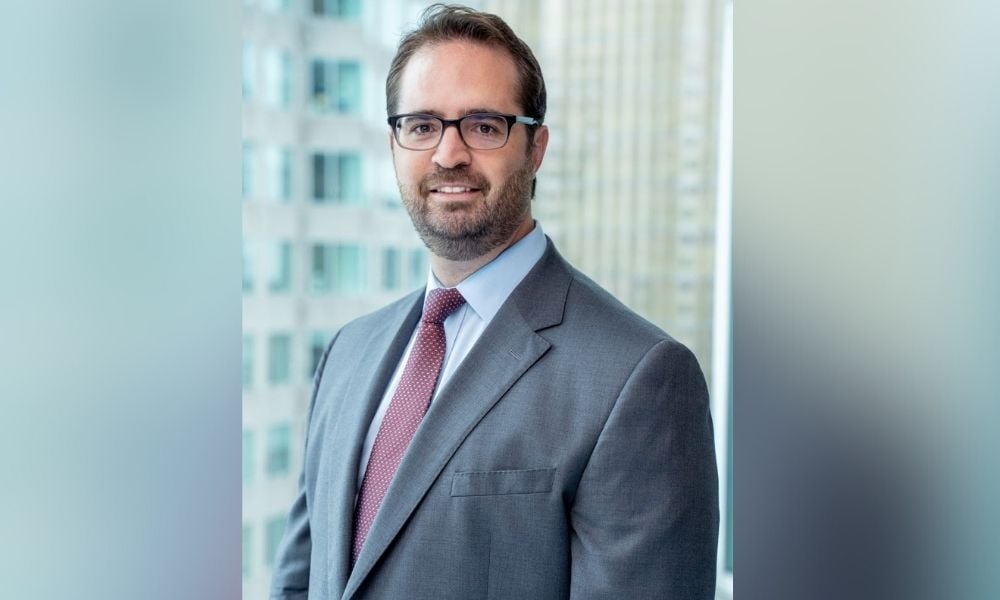 With record-high inflation readings dominating economic headlines, it's no surprise that the consensus outlook for higher interest rates is growing stronger. For investors and portfolio managers, one big question is whether that could throw growth sectors off-course – including the healthcare innovation space.
"Broadly speaking, there's a narrative that rising rates impact growth stocks," says Mike Clare, vice president and portfolio manager at Brompton Funds. "But I think the reality is a little more nuanced than that."
The conventional wisdom, Clare explains, is that as rising rates go up, so does the discount rate investors apply to growth stocks. And because growth stocks have such long-term cash flow, those moves significantly impact their current valuation, causing the stock prices to deflate.
But the yield on the U.S. 10-year Treasury, he said, has gone up about 50 basis points since last summer. Over that same period, the 30-year has climbed only about 20 basis points; looking further back to last spring, it's actually lower today. Meanwhile, healthcare innovation companies have come down: he points to Teladoc as an example, noting how it sits at around 75% below its all-time-highs.
From a technical perspective, he notes that the discount rate applied to growth companies consists of the risk-free rate and the risk spread. In a low-interest rate environment, the risk-free rate is compressed, and the spread matters more. But when rates start to trickle higher, that takes away some of the appeal associated with the risk spread.
"A rise in rates makes these alternatives to growth – whether that's financials, industrials, or energy, which are some of the sectors that have done well lately – look quite a bit better," Clare says. "It's more like multiple compression that's causing these [growth] stocks to sell off."
Looking back to last February, he says healthcare innovation stocks likely "got a little ahead of themselves," and today the market is rotating. Fund flows are shifting away from growth and innovation, and going into sectors that have been unappreciated like banks, industrials, and energy.
But he sees a different story playing out across the broad healthcare space. Historically speaking, he says it's been one of the few sectors to outperform both when real interest rates rise and when inflation expectations come down. As it happens, both scenarios are in the cards this year.
"The Federal Reserve is expected to hike three or four times this year, and we could see as many as six hikes from the Bank of Canada. So rate expectations are trending higher," Clare says. "At the same time, I think inflation is very likely going to moderate in the second half of this year."
The most recent reading out of the U.S. shows inflation accelerated to 7% year-on-year in December, a four-decade high. Clare believes the factors driving that increase – supply chain bottlenecks, federal budget deficits, and COVID-driven spending on goods at the expense of services, to name some – are likely on their way toward reversing. Because of that, he hazards that by the fourth quarter of 2022, inflation will moderate back from the extremes the world has been seeing lately.
"With rates going higher and inflation expectations declining, real rates are going up," he says. "Historically, healthcare has benefited from that type of environment, and we're seeing that not just among pharma names, but also in biotech and medical equipment subgroups as well. So I think from a macro standpoint, things are set up pretty well for healthcare this year."
Another sign of things to come, he says, is a building rotation from growth to value stocks. With the U.S. Healthcare Index trading at a 21% discount relative to the S&P 500 from a price-earnings perspective, compared to the 6% relative premium it's averaged over the past 30 years, he argues healthcare stocks are a true value sector right now.
To put it in historical context, he says the broad healthcare space is trading roughly where it was in 2009, when the Affordable Care Act was a point of concern, and in the early '90s when former U.S. President Bill Clinton was first elected and healthcare reform was in focus. He estimates that healthcare stocks have been this cheap or cheaper relative to the market only 5% of the time over the past 30 years.
"I think when you take that into consideration, along with the broad tailwinds for healthcare, businesses coming back post-COVID, and the expectations around rates and inflation, everything is lining up well for the sector in 2022," Clare says.