Industry must still address awareness, biases, role model numbers, and male-centric success measures to help women succeed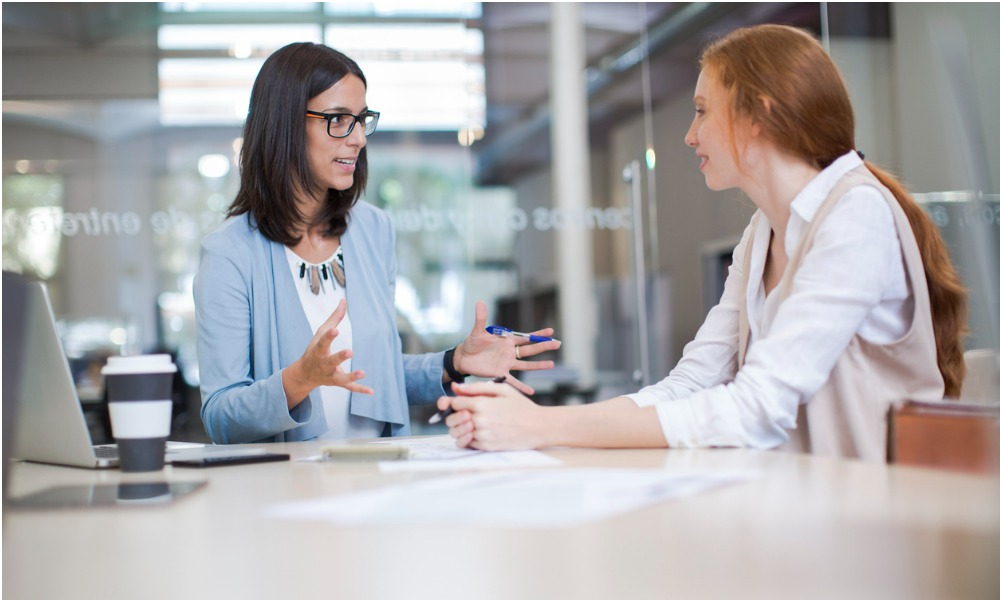 One of the diversity issues that the financial industry is still struggling with is the number of female financial advisors that it has, particularly as it positions for the great wealth transfer that will go to the women first before it's passed on to their children.
In Canada, Barron estimated that about 23% of all financial advisors are women. But, it acknowledged that number is bolstered by retail banks, where financial advisors are often salaried employees. Even though many firms are trying to increase their diversity, moving that number is still an industry work in progress.
Making this change is important because the investor landscape is changing rapidly. More women have money to invest today than ever before, and the financial community knows they want more from an advisor than just portfolio management. These investors want an advisor with great communication, interpersonal, and listening skills who can explain complex information simply and clearly. They also want to network and establish a relationship, and they often have different financial goals, which reflect their concern for their families and communities.
But, moving the bar is challenging as female advisors still face a number of challenges that need to be addressed to attract even more women into the industry.
Career awareness: Young women don't naturally think about becoming an advisor when they're deciding their career path. If they even know it exists, they may dismiss it if they're not "good at math" or think of it as "an aggressive men's" job of just selling stocks and bonds. As they dig into what it does, they may also be concerned that it doesn't provide a steady income, particularly in the early days when they're building their business. So, if the industry wants to attract more young women who consider this as a career, they have several perception hurdles to address to convince them that the new relational, holistic approach to wealth may, indeed, be a perfect fit.
Read More: How can you support more women entering the wealth industry?
Career biases: Women may also encounter biases that they aren't good at business or sales, or not as committed to their careers as men if they also want a family. They can also encounter the bias that they won't have time to do the necessary networking if they also have a family. You'd think, in 2022, that thinking would have disappeared, but some of those biases still persist, so need to be squarely addressed, particularly by recruiters who should point out that women will bring a different range of skills to this field. They may also have different ways of working, which are equally as successful as men's. The industry has changed, and is changing, and it's important to recognize there is still room for more growth in it to include a much wider range of diversity that will enhance the whole industry.

Too few women role models: Although women represent almost half of the workers in financial services, far fewer have made it to the executive level. That's critical since female leaders can help to address the issues of recruiting, and promoting, more women, but also serve as models for how women can make their way in the industry. They can also highlight why it's good that women can bring their relationship-building skills to a field that is broadening and becoming more relational. There's been a sea-change in what's happening, so they can also let more people know how the industry is shifting to feature what women have to offer to their firms and their clients as they promote it as a great career path.
Read More: Women in ETFs now includes men, people of colour, and new Canadians
Male-centric success measures: The industry generally measures success in quantifiable measures, such as their assets under management (AUM). While changing that isn't likely to happen, firms need to recognize that women may be using a more personal measure to gauge their success. Some women measure it not by their AUM, but by what they personally value – such as happiness and life satisfaction. Their businesses don't necessarily need to be bigger to be better and it's important for others to realize that's a plus in recruiting.
While the industry is aware of the issues and many firms are making a concerted push to correct the imbalance, that needs to become more widespread. More of the industry also needs to learn how to communicate what it has become and why that would be such a good fit for more women advisors to help them both learn about, and integrate, into the industry. It's a work in progress, but a very exciting one that is developing, and it's important that more financial advisors share the good news as well as adapt their hiring practices to ensure that there's soon a more even playing field.