Independent has deals lined up for first half of 2020 as it takes advantage of frustrations with big banks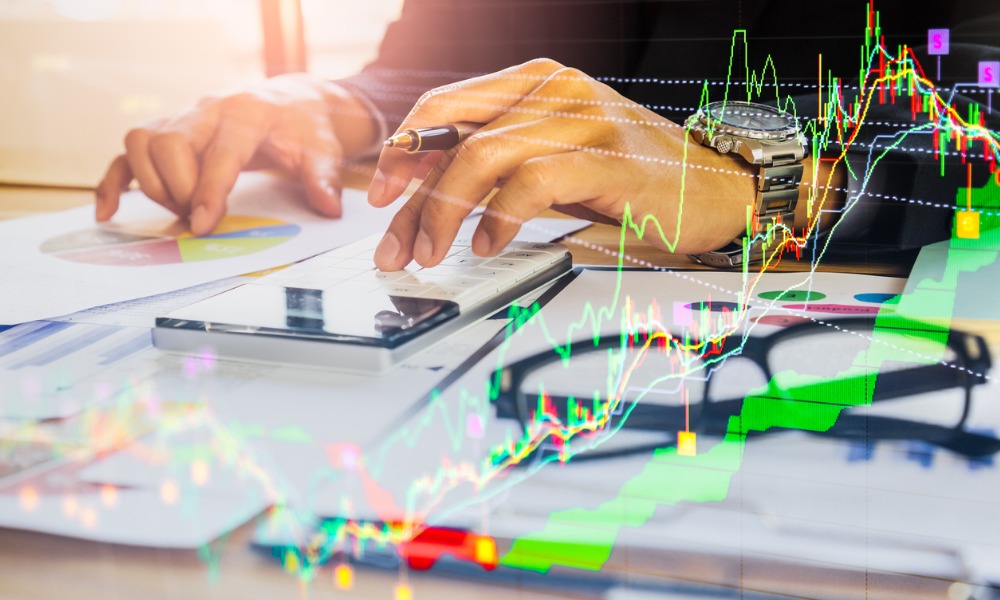 Wellington-Altus Private Wealth already has more than $2 billion of assets confirmed to cross over from bank-owned firms through Q1 and Q2 as it continues its explosive growth.
The independent wealth manager, borne out of the management team that built up Wellington West before selling it to National Bank for $333 million, is busy repeating that expansion story. This April, Wellington-Altus celebrates its third anniversary having reached $10 billion AUM. It believes it can double that over the next two to three years.
Todd Degelman, founder, vice-chairman and senior investment advisor, is confident of bringing in at least $5 billion in 2020, building on an eye-catching 2019 that included the addition of Calgary-based Cresco Wealth Management and former head of ScotiaMcLeod Inc, Rob Djurfeldt. It also acquired TriVest Wealth Counsel, representing its first foray into the investment counsel portfolio manager side of the industry.
Degelman said the size of advisors' books are substantially bigger than when he was helping to grow Wellington West. Where it previously went after advisors with $50-300 million, it now prospects professionals in the $200m-$1 billion range. The firm has an average book size per advisor of more than $200 million.
He admitted, wryly, that he can't take all the credit and believes banks are doing a great job of frustrating top advisors. He called the process of attracting them to Wellington-Altus a game of "push and pull".
He said: "Once [the advisor] is disrupted by some ridiculous compliance claim or bureaucracy or some checkbox to get an extra couple points of commission, it [becomes] very frustrating. They want to act as a professional, be independent and objective to their clients when the banks are trying to find different ways to increase margins off their individual book of business or their clients. Advisors really are protective of that. They just want to do a really good job for their clients and when they see that being infringed upon, then they're looking [to move]."
Wellington-Altus's ability to pull in these disgruntled advisors, added Degelman, is strengthened by the reputation of Wellington West's management, its culture of entrepreneurship, the fact advisors become shareholders and the technology benefits of being at a fresh, new firm.
An unexpected allure arrives in the form of its compliance officer, whose "common sense" and can-do attitude resonates. Degelman added: "Graham Robson, who is also a lawyer, has got this ease of disposition that [things can be] figured out to make sure advisors are on board with IIROC rules and regulations. That is the kind of an attitude that you just don't get at the big banks anymore; they find ways of not allowing you to do things."
Frustrations at these constraints are only intensifying, he added, predicting this will only get worse in a downmarket when the pressure to hit KPIs becomes more fraught.
He said: "There's a feeling in the industry that the banks want to take over and control the wealth management arms, and wealth management sees itself as a different animal and really just wants to be left alone. The fear is that with more control, there will be more bureaucracy, more compliance and less ability to sell your practice to who you want."
The thought of passing on a senior broker's book to a "corporate advisor" on a salary plus bonus makes independent advisors "run for the doors". Degelman believes he can offer these professionals a more flexible place to grow over the next 10 years.
The statistics since the company was formed in 2017 suggest this is happening. Wellington-Altus now has 18 branches and 265 employees. Notable advisors to have crossed over include Gord Love from Scotia, Craig Baun from Wood Gundy and Dean Bradshaw, of Cresco which was also part of Scotia.
This time around, the firm has been more selective in its recruitment process. Degelman said: "It doesn't all have to be about the money. If we can find good quality people and run a firm where everybody has a good time, enjoys each other's company and feeds off each other's energy, maybe we can make something special in Canada. That was our thought.
"So, we're being a bit more particular and I think it has paid off because while we were slow out of the gate a little bit, all of a sudden, boom, 2019 was the best year that I've had in my whole career in terms of being able to bring over high quality advisors and billions of dollars of new assets."