Winnipeg-based company makes first move into investment counsel side of industry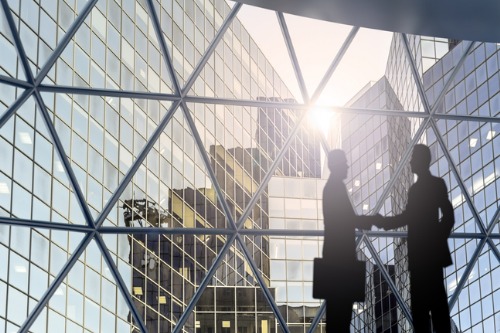 Wellington-Altus is buying Calgary-based TriVest Wealth Counsel Ltd. and making its first foray into the investment counsel portfolio manager (ICPM) side of the Canadian wealth management industry.
Wellington-Altus, an independent advisory firm based in Winnipeg, has been consolidating a segment of the wealth management industry, though largely focused on IIROC businesses. They already hold $8.5 billion AUA and last month acquired Cresco Wealth Management and its $800 million AUM from Scotia Wealth Management. In acquiring TriVest, Wellington-Altus has entered the ICPM space, regulated by provincial securities commissions. It's a business where PMs are often business owners with their own fiduciary duty to clients.
"We have been studying this business for over a year now," said Wellington-Altus president Shaun Hauser.
"While the regulatory regime in this business is different than what we see in our IIROC business, the needs of Portfolio Managers ("PMs")—who are typically also the business owners—are the same," Hauser added. "PMs and Investment Advisors are moving more towards providing comprehensive wealth management advice. Portfolio returns are an essential part of delivering client peace of mind, but clearly not the only thing clients are expecting from their PMs nowadays,"
TriVest co-founder and managing director Martin Pelletier will become the managing director of the ICPM business for Wellington-Altus.
"For us, it was about having a like-minded partner to help support our growth plans, while at the same time ultimately taking away some of the burdensome parts of running an ICPM business," Pelletier said. "[This allows] us to focus more time with our clients and prospects, resulting in growing our business at a healthier clip moving forward. We feel like we are getting our cake and eating it too,"
Pelletier told Financial Post that his sector is facing pressures, including more costly regulation, while the growth of low-cost ETFs has driven demand for advisory businesses moving beyond stock picking and into deeper financial planning. He sees consolidation as a way for financial counsellors to move away from back office burdens towards more client-facing work.
Pelletier thinks that Wellington-Altus has established a "first-mover advantage" on potential consolidation of ICPMs in Canada, according to FP.
In addition to acquiring Trivest, and Cresco Wealth Management last month, Wellington-Altus hired Rob Djurfeldt, former head of ScotiaMcLeod, as an executive VP and senior investment advisor last September.