And that means they are putting their long-term financial security at risk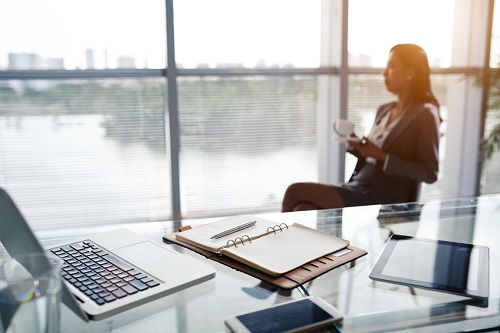 Day-to-day finances in high-net-worth-individual (HNWI) households are generally the domain of women but that's not the case with longer-term finances according to a new report.
Global wealth manager UBS says that women often defer long-term financial decisions to their spouses and that is a risky strategy for their financial security.
The report follows a recent report that the amount of wealth controlled by women in Canada is set to almost double in the next few years.
The UBS Investor Watch studies the financial behaviour of HNWIs globally and the latest edition reveals that 85% of women control everyday finances while men take care of financial planning.
In fact, 58% of women said they defer long-term financial matters to their spouses, with many citing a lack of encouragement from partners and a belief that the man knows more about financial planning.
And this is not restricted to older generations; millennial women are even more likely to let their man take the lead financially (59%) compared to 55% of over 50s.
"When 58% of women around the world – including Millennials – defer to men on important financial decisions, we need to ask why," said Paula Polito, Global Client Strategy Officer and Group Managing Director, UBS Wealth Management. "This dynamic could go on for generations to come, unless both men and women make a commitment to engage in financial decisions together."
Other things on my mind
Among younger women (aged 20-34) many cite having more important things to focus on than investing and financial planning. These include managing everyday expenses and family matters.
But women are very aware of their long-term financial needs including retirement planning (76%), long-term care (72%), and insurance (68%).
This lack of participation puts women at risk, especially in the event of death of a partner or divorce.
The solution, says UBS, is for couples to work together on their finances; nine out of ten women worldwide claim increased confidence and less stress when partners participate equally in financial decisions.
This includes 93% of women who believe their partners make fewer mistakes in financial planning when they are also involved.
Avoiding nasty surprises
The report found that 76% of widows and divorcees wish they had been more involved in long-term financial decisions while they were married, rather than trying to navigate them while coping with such significant life changes.
Higher levels of engagement may also protect women from unpleasant discoveries later in life, with 74% of women discovering negative financial surprises after a divorce or death of their spouse.