The firm's CEO eyes the land of opportunity as a 'massive, massive market'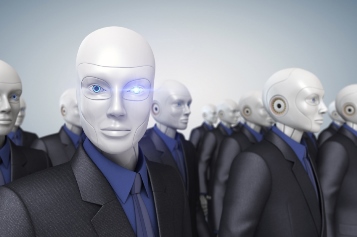 Just over two weeks after announcing a new premium package, leading robo-advisor Wealthsimple has expanded to offer its services to all 50 states in the US.
The Toronto-based firm is making its low-cost basic investing service for millennials, and its recently released Wealthsimple Black offering for high-net-worth investors, available south of the border, CEO Michael Katchen told the
Financial Post
.
After the firm amassed a base of 20,000 users and $750 million in assets in Canada, Katchen decided that it was time to push into the US, which he called a "massive, massive market."
"While there has been a lot of hype and growth and excitement around the robo-space, it's still such a tiny percentage of the investable assets in the US that we see it as wide open," he said. Not that the market is not totally untapped; the firm is taking on established US players such as New York's Betterment, which manages a formidable $6.5 billion for 200,000 customers.
In preparation for its southward push, Wealthsimple expanded its New York office from two workers – both of whom co-founded the firm with Katchen – to 10 people. It also has a partnership with the Power Financial group of companies, which has invested $30 million in the company to fund domestic expansion as well as explorations of new markets worldwide.
Wealthsimple obtained approval from the US Securities and Exchange Commission in October, making it a registered corporation and licensed entity in the country. Katchen believes that his is the first Canadian robo-firm to expand into the land of the free.
In Canada, suitability guidelines dictate that clients opening accounts with robo-advisors should undergo a phone-based assessment with an advisor. In contrast, investors in the US can open accounts with robo-advisors in the US without having to speak to an advisor. While Wealthsimple's US venture will follow the phone-free model, it will still offer users the choice to speak to a real person.
The firm has also opened an office in London. While the US and Canadian markets are a lot to chew, Katchen says an expansion into the European market is still in the cards.
"It's a very personal mission of mine since I moved back from California, to inspire more Canadian companies to think big and to think internationally about the businesses that they're building," he said.
Related stories:
High-net-worth investors on robo-advisors' radar
Wealthsimple announces new pricing structure