RBC Healthcare launches new Practice Solutions service for clients at a time when Canada needs them more than ever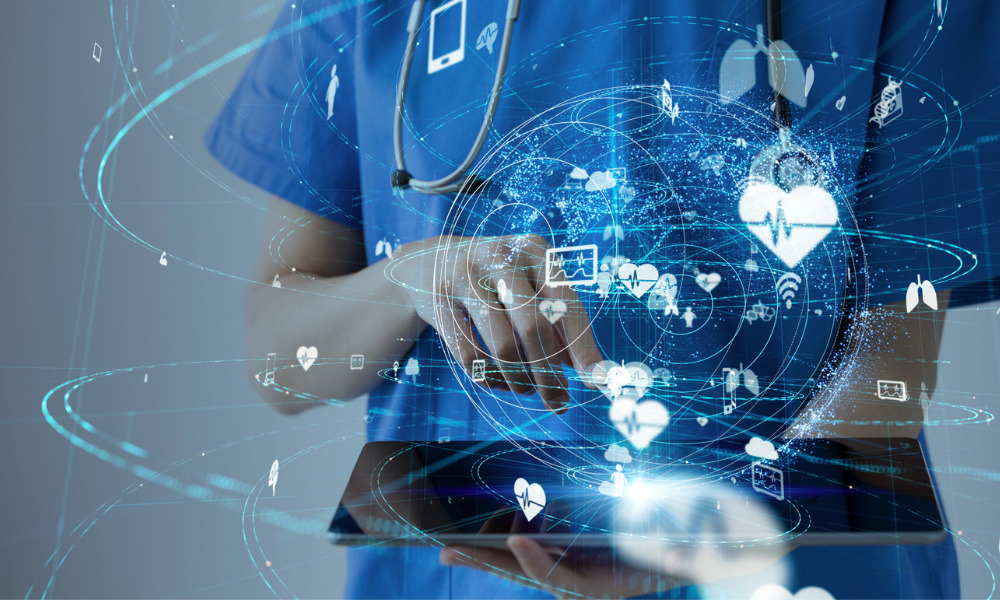 Health has been on everybody's mind this month as the coronavirus takes hold. Whether it's individual symptoms, concerns at elderly relatives or keeping young children safe, the pandemic is a big part of our lives right now.
Coincidentally, but also timely, this month has also seen RBC Healthcare launch its Practice Solutions service, which is designed to address common pain points for its physician clients. Doctors – and all medical staff, for that matter – are under immense pressure right now as the public looks to them for diagnosis, treatment and reassurance during the outbreak.
It brings into sharp focus some of the issues physician clients have in terms of running a profitable practice, with many feeling caught between a capped-income structure and the rising costs of doing business, and allocating enough time to optimize their practices. Practice Solutions is a suite of tools designed to help physicians tackle these problems.
Andrew Best, RBC Senior Director of Healthcare Financial Services, said it's something that RBC has been working on for more than a year prior to launch. "At the centre of our mandate and our mission is to support healthcare professionals. Whether we are in times of crisis or not, they really do sacrifice a lot and do so much for our communities.
"Sometimes that is lost on Canadians as we have a free service, effectively. So, a big goal for us is to make our frontline health care professionals feel appreciated and let them know we're here to support them. The Practice Solutions piece of our operation is really just another example of that."
RBC Healthcare, which was launched more than a year ago, is designed to help clients beyond their banking and investment needs, and support their personal and professional lives too. The pain points were identified by going into clinics and speaking with physicians and front-office staff. The results revealed that while fees are set by billing codes in each province, the clinics are facing rising costs, from real estate to staff wages, and many are feeling squeezed.
The service is available to RBC Healthcare clients and there are discounts available to clients who are part of the bank's Advantage programme, which serves the banking and wealth management needs of clients.
"There is a direct link," Best said. "The more money you're able to bring home at the end of the day [the better for your investments]. The objective of practice solutions is to increase your gross billings, reduce your clinic's overheads and improve the patient experience. If we're able to support our clients in that regard, then it's a more successful business, there's more wealth accumulation and it fits nicely into the other core financial services that we provide."
By partnering with four health tech firms, Practice Solutions aims to help eliminate key pain points. These include:
1, Billing - Dr. Bill
Recently acquired by RBC Ventures, Dr. Bill is a mobile-first platform that allows physicians to process and submit their claims electronically for a more user-friendly and accurate reimbursement experience. Its digital billing platform, as well as dedicated live billing agents, refine outdated processes, save time, and reduce billing inefficacies for physicians.
2, Operations – CHIME
A digital system that enables your clinic to work smarter. CHIME manages everything from checking patients in, to telling doctors where to go next to assigning staff to tasks. By delivering the right person to the right place at the right time the platform reduces overhead, improves efficiency and boosts clinic revenue.
3, Co-ordinated Care – CoHealth
A mobile-first platform geared at empowering patients and caregivers with the right health content at the right time. CoHealth provides easy access to trusted information on various health topics to help keep patients informed before and after a visit. With top-tier content delivery, this tool aims to promote healthy patient behaviour as well as save staff time and reduce costs.
4, Automated Patient Communication – Mikata Health
Through artificial intelligence, Mikata's easy-to-use patient communication tools help clinics automate reminders, announcements, follow-up, data collection, charting and more. This platform aims to make every interaction with patients proactive, personal and convenient, while unlocking revenue and time savings for both doctors and staff.