New research looks into how millennials, baby boomers, and Gen-Xers have been affected by recent turbulence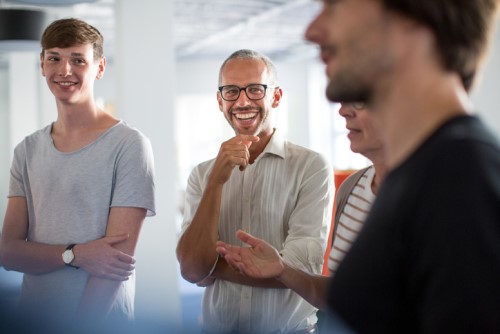 The years leading up to 2018 produced a wealth of studies examining the differences between generations in terms of investment approaches and attitudes. Aside from varying preferences between human advisors and technology platforms, experts have also speculated and done research on their respective tolerances for risk.
So it shouldn't be a surprise that, in a survey of 1,000 US investors, US-based firm TD Ameritrade found a variety of reactions to market volatility across generations.
The study found that millennials, many of whom are experiencing their first major market drops, are turning more toward automated investing to mitigate risks. Compared to boomers, TD found that younger investors are four times more likely to consider automating their investment decisions, reported Investment News.
Being able to schedule regular investments would help ease the nervousness around volatility for more than a third of the millennials surveyed, and would provide peace of mind to 43%. Keith Denerstein, TD Ameritrade director of Guidance Product Management, speculated that this could be due to automated investing's ability to remove emotions.
In comparison, the study found baby boomer and Gen X investors were more inclined to approach a financial advisor. That runs in line with a 2017 study done by TD Bank involving Canadian baby boomers, which discovered that while most were comfortable going online to read news (77%), shop (66%), stay in touch with loved ones (64%), or do their banking (79%), only 16% who did online banking transactions reported being comfortable managing their investments over the web.
"Each of these generations has been influenced by different economic events that have shaped their financial attitudes and preferences, so it's important to offer choices that cater to their unique needs and provide the best experience," Denerstein said in a statement.
The respondent millennials also reported feeling more severely affected by the recent volatility in the markets compared to older generations, which Denerstein said could be because of the greater experience that baby boomers and Gen X investors have had over different market cycles.