CIBC to begin hunting for $2 billion worth of U.S. wealth management assets and advisors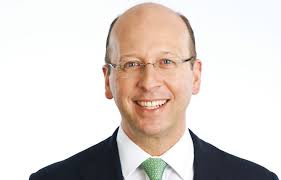 The premier newspaper of American business, the Wall Street Journal, is running a story on the new 'wealth management' focus at CIBC bank.
Clearly, Dodig is wasting no time in implementing his agenda.
The arrival of Victor Dodig in the top spot at CIBC has led to speculation that the banks new strategic focus will be around wealth management. Dodig's comments at an investor conference in Montreal during his first week on the job has left some clues about his vision for Canada's fifth largest. According to the WSJ report CIBC's new CEO is 'whetting investors' appetite for a wealth-management acquisition in the U.S. by "dangling the prospect" of doing up to $2 billion in deals south of the border. One quote from Dodig's appearance: "We need to think about how to deploy capital outside of our home market in a smart, prudent fashion…We understand private banking and wealth management, including asset management, very, very well."

The report confirms what many have thought, that CIBC is getting ready to being acquiring U.S.-based wealth managers as the bank focusses on that sector. The clues have been lining up. Dodig comes from the wealth management side of the business. CIBC is in need of a direction that will allow it to stand out from the pack of Canadian banks. Baby boomers are retiring in great amounts. The wealth management business in the United States is de-centralized, made up of many small, private firms.
​Dodig's actions and comments in his first week on the job are confirming this.

The WSJ report also quotes
Dodig as saying CIBC has no intention of becoming a mainline U.S. retail bank like TD. Instead, the Dodig-led acquisitions of wealth management firms Atlantic Trust Private Wealth Management and American Century Investments are considered "foundational" investments. According to the WSJ, CIBC is "already scouting for office expansion opportunities, and is on a recruiting drive to poach staff from rival firms."
Putting some numbers on all this...CIBC has indicated it hopes to generate 15% of its overall profit generated by its wealth management. In 2010, just 8.7% of bank profits came from wealth management. "It could get to 20%," Mr. Dodig said Wednesday.
He also told investors CIBC expects 40 per cent of the bank's wealth management earnings come from outside Canada "within the next four to five years." This is up from the current
"18 per cent to 20 per cent."
Peter Routledge, an analyst at
National Bank Financial
, is quoted in a Saskatoon Phoenix-Star story as saying that achieving this goal would be "an unequivocal positive" for CIBC's stock price. Analysts insist the government has to move away from Canadian retail banking, which currently accounts for 65 per cent of the bank's earnings. "The greatest long-term risk facing CIBC is its reliance on Canadian personal and commercial banking," Routledge is quoted as saying.