Taking digital advice by the horns in early 2015 it's become a colossus in the field and in doing so cementing the future success of robo-advisors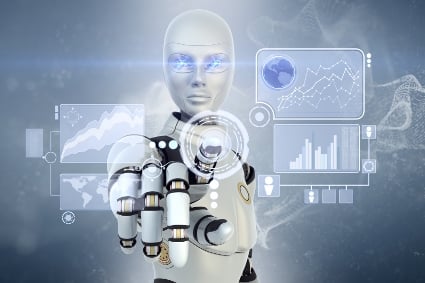 Personal Advisor Services, Vanguard's hybrid automated advice service, had $7 billion in AUM in March 2015 when it was still a pilot project run by the ETF giant. Nine months later its digital offering had amassed $31 billion in AUM, 70% of it being new money, providing the best proof yet that robo-advisory services are here to stay.

What's next for Vanguard? Is an acquisition in its plans or will it continue to grow its digital advice platform from within?

It's most likely going to be a combination of both suggests Tom Rampulla, Vanguard's head of Personal Advisor Services.

"In our 40-year history we haven't done a single acquisition. We've had a couple of minor investments here and there, but we've never done an acquisition," Rampulla told Financial Planning magazine recently. "We've looked at acquisitions over the years and we've tended to go with organic growth. That being said, it's not out of the realm of possibility."

If an acquisition were to be done the question becomes who is the likeliest target?

Betterment and WealthFront are the biggest players in the U.S. and have already gathered a great deal of M&A attention. Last year industry experts put the value of Betterment at $500 million or approximately 35% of its $1.4 billion in AUM. Vanguard could easily buy both.

However, it's just as likely that Vanguard would opt to buy a smaller player that's cheaper to buy and more easily integrated into its existing digital advice infrastructure.

"That's just an industry lifecycle. You get a bunch of smaller startups at the beginning. As the market matures you get some consolidation and then you have some winners and losers that shake out. I don't see why this would be any different to the general dynamic of industry maturity," Rampulla said when asked about the health of digital advice providers. "With the way that technology is today, the small startup has a pretty good shot of being a disrupter for the long term. You have a lot of smart people in Silicon Valley thinking about different industries ripe for disruption and they're going at it."

Whether Vanguard buys one of the big boys, a smaller player or grows organically, robo-advisors are clearly here to stay.

That's not bad news for advisors – it's just the way of the world when it comes to asset management.