COVID variants are the wild card that could change today's progress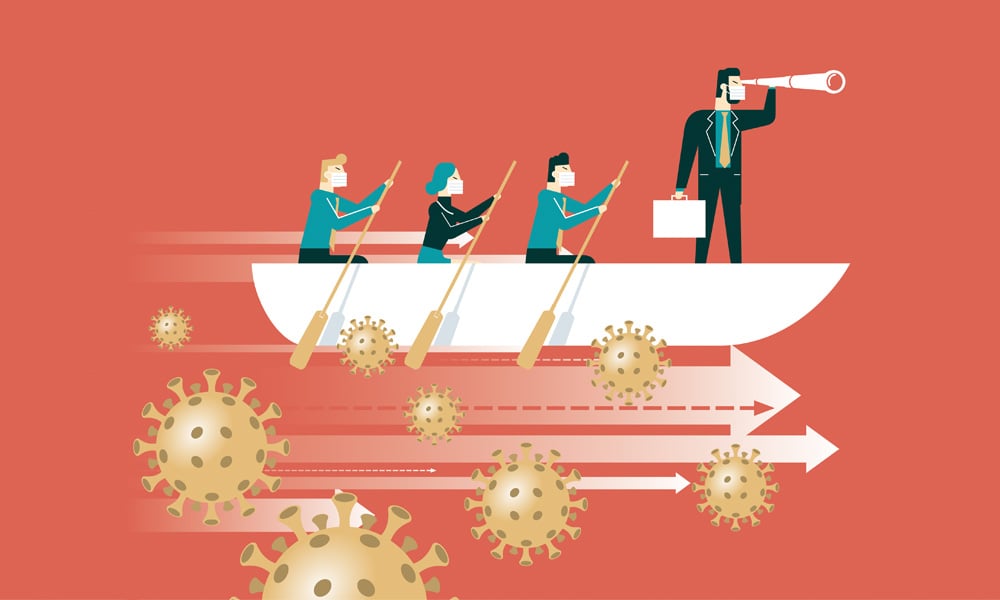 Vanguard Investments Canada Inc. is retaining its current asset allocation, despite laying out its three pandemic-era concerns.
It's also released its current 10-year annualized return forecasts:
Canadian stocks: 3.1% to 5.1%; ex-Canada stocks: 3.5% to 5.5%
Canadian bonds: 1.4% to 2.4%; ex-Canada bonds: 1.1% to 2.1% when hedged in Canadian dollars
Vanguard's top three concerns right now are Canadian growth, inflation, and how the variants will impact the pandemic, not just in Canada, but globally, Bilal Hasanjee, Vanguard's senior investment strategist, told WP while reviewing its 2021 Midyear Outlook.
At the end of Q1, Vanguard expected overall 2021 GDP growth to be 6%, but it has upgraded its Canadian economic forecast to 7% - primarily because of North American business and consumer confidence and consumption, and June's improved labour market data.
While a spike in variant cases could push growth lower for Q3 and even Q4, the Canadian economy has fared well. But, Vanguard is still concerned about elevated housing prices because Canadian households are the most indebted in the G7. Higher interest rates, a housing price correction, and continuing high unemployment could leave the Canadian economy vulnerable.
"It's not a concern," said Hasanjee, "but it's definitely something that we are watching closely in the economists' community across the globe."
Easing the unprecedented fiscal support has also raised concerns about inflation crossing the 2% threshold. It was 3.1% in June, but he believes that's transitory because of uneven supply and demand pressures from pent-up savings generating higher demand while there are production bottlenecks due to a shortage of labor and raw material; the March 2020 base from which they're measuring was very low; and the hike in oil prices has fed into higher manufacturing and goods and services costs.
"We now expect inflation to remain in the range of 2.5 to 3.5%," said Hasanjee, noting fiscal support, continued higher energy and other commodity prices, and recovering economic activity in Canada and the U.S. could exert upward pressure on inflation in North America.
Finally, while Canada has been one of the top performers in vaccination rates, the emerging markets remain at greater risk. The G7's monetary policies and higher levels of income support for their citizens could produce uneven growth, given other countries did not have the resources to do the same. The impact of the new variants also remains, he said, "a big question mark ahead of us."
Even though the 2020 market crash was unprecedented, markets rebound, and Vanguard is staying the course with its long-term investing. So, Hasanjee said the factors laid out in Vanguard's report "inform our long-term investing process rather than changing it."