Canada is a developed-market bright spot as continued political uncertainty leads to depressed global economy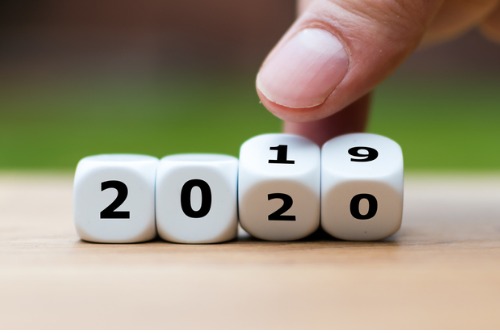 Whether there will be a depression, a recession, or a downturn in the near term is hard to say for sure. But based on a new report from Vanguard Investments Canada, "the roaring '20s" is probably not the right label to describe the next 10 years.
According to the Vanguard Economic and Market Outlook 2020, global growth is set for a slowdown next year as economic activity around the world is depressed amid continued political uncertainty coupled with US-China trade concerns.
"Investors should prepare for a lower-return environment over the next decade, with periods of market volatility in the near-term," said Todd Schlanger, senior investment strategist at Vanguard Canada. "We expect uncertainty stemming from geopolitics, policymaking, and trade tensions to undermine global growth over the coming year."
A deterioration in the global industrial cycle in 2019 served to accentuate the slowdown in global growth, the report noted, as policy uncertainty — particularly around the US and China — drove delays in investment as well as declines in production. According to the outlook, those influences are not likely to fade away anytime soon, and will weigh negatively on demand in 2020 as well as supply in the long run.
"We see U.S. growth falling below trend to around 1% in 2020, with the U.S. likely to avoid a technical recession," the report said. "China, too, has seen its growth fall short of its 6% target rate this year and will likely slow to a below-trend pace of 5.8% in 2020."
It also estimated a high likelihood of continued weak growth in the euro area at around 1% in 2020. A divergence between Asian and Latin-American emerging markets was also predicted as developing markets in Asia continue to decelerate while their Latin American and European counterparts moderately strengthen relative to 2019.
And while some analysts say Canada is economically vulnerable, the report cited it as a bright spot as growth is expected to pick up to 1.6% in 2020, slightly higher than the expected growth rate in 2019. Canada's trade-oriented economy remains vulnerable to developments in global trade as well as continued growth of the US economy.
"Interest rates will remain central … and have shifted from a headwind to a tailwind for the [Canadian] economy," Schlanger said, noting how lower lending costs help business growth and housing affordability while easing costs of debt servicing. "We see a brighter picture for the housing market as a result of these lower financing costs, combined with consistent income growth."
Vanguard expects a further 25- to 50-basis point rate cut from the US Federal Reserve before the end of 2020, while the Bank of Canada is likely to stand pat on current rates throughout next year as it walks a tightrope between stabilizing short-term growth and moderating high household debt levels.
The firm also shared its outlook for Canadian asset returns over the next 10 years, with Canadian equities expected to deliver 3.5%-5.5% annualized returns and Canadian fixed-income returns forecast to be 1.5%-2.5% annualized over the same period.
"Canadian investors should prepare for volatility that could result from a lack of clarity on trade and slowing economic growth in the U.S. that may negatively impact Canadian exports and weaken commodity prices," Schlanger concluded. "Despite this, we see stability in the domestic housing market and favourable conditions relative to other developed markets with better capacity to absorb an unexpected economic shock."