An index provider's erroneous screening illustrates how the ESG label remains 'a moving target'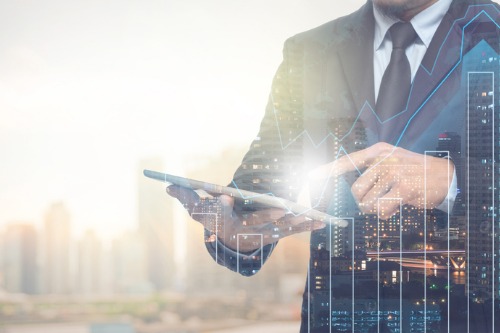 A new case involving ESG ETFs in the use has illustrated a possible risk in the use of index-based strategies for responsible investing.
On Monday, fund giant Vanguard sent an email to shareholders in two of its ESG funds — one with passive exposure to US stocks (ESGV) and the other passively exposed to international stocks (VSGX) — to inform them that multiple stocks being erroneously included in the strategies.
As reported in ThinkAdvisor, Vanguard said the "screening methodology" used by FTSE Russell, the funds' index provider, allowed ineligible stocks to stow away within the ESG investment vehicles from June 21 until August 5. By the time the email was sent, they had been removed.
"Among the 11 erroneous holdings in the U.S. stock ESG ETF were gun maker Sturm, Ruger & Co. and oil services company Halliburton," ThinkAdvisor said. Twenty stocks, including GlaxoSmithKline and Gerdau PN, were mistakenly included in the international ESG ETF.
A spokeswoman for Vanguard told the news outlet that the firm acted "as promptly as practicable" to unload the stocks and align the funds' holdings with the correct index data. She added that the errant stocks represented a very small percentage of the funds' holdings, and their inclusion and subsequent inclusion had "no material impact" on the funds' performance.
FTSE Russell admitted the error, noting that the June rebalance of the FTSE US All Cap Choice index and the FTSE Global All Cap ex US Choice Index resulted in the incorporation of a small number of unqualified securities.
"Once identified, the issue was rectified and clients informed of the constituent changes," the index provider said.
On August 2, three days before the erroneous stocks were ejected from the FTSE indexes, Vanguard was said to have changed the wording on the prospectuses of the two ESG ETFs. A spokeswoman for the firm reportedly said it was "to provide shareholders with additional details about the index methodology for the funds' underlying benchmark."
The old language said that the index excludes stocks of companies in "adult entertainment, alcohol and tobacco, weapons, fossil fuels, gambling, and nuclear power"; under those criteria, the Sturm, Ruger & Co. shares should have been screened out. The new verbiage sets out more details, particularly with regards to companies in the business of producing firearms as well as military, chemical, biological and nuclear weapons and parts.
According to the updated prospectuses, the index excludes stocks of companies that FTSE Group determines "produce specific and critical parts or services for, nuclear weapon systems, chemical or biological weapons, cluster munitions, and anti-personnel mines … companies that produce other weapons for military use … and companies that produce firearms or ammunition for non-military use."
Daniel Wiener, co-founder and chairman of Adviser Investments and editor of the Independent Adviser for Vanguard Investors, characterized the index changes as "further proof that classifying companies as being ESG-worthy, or not, is a moving target."