Fixed income funds dominated ETF inflows last month generating a record $17.3 billion. However, future growth is debatable.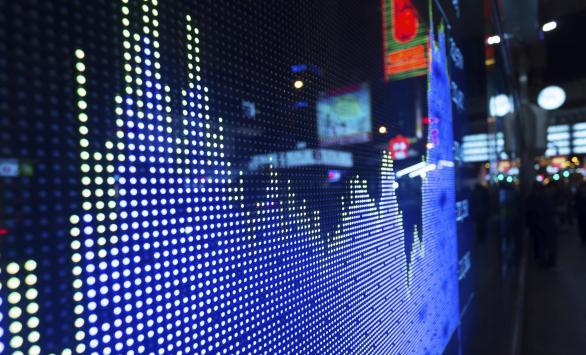 Bill Gross's departure from Pimco in September prompted a big chunk of money to exit Pimco's Total Return mutual fund, which Gross formerly managed, moving into broad-market bond ETFs instead. Experiencing strong sales year-to-date, U.S.-listed bond ETFs in the U.S. are close to cracking $300 billon.
The big winners in October's bond bonanza were iShares and Vanguard with three funds – iShares 1-3 Year Treasury Bond, iShares Core U.S. Aggregate Bond ETF and Vanguard Total Bond Market ETF – sopping up most of the inflows. Matt Ryan, head of fixed-income strategy for iShares, suggested in
Barron's
that investors are using its Core U.S. Aggregate Bond ETF as a bridge to something more permanent.
While this is a victory for ETFs over mutual funds, the long-term prognosis for bond ETFs isn't quite so clear. Currently, ETF bond assets held in the U.S. are about one-fifth those of mutual funds which totaled $1.06 trillion at the end of September.
A November 3
article
in the Wall Street Journal suggests that bond ETFs aren't nearly as attractive as mutual funds because the indexes tracked by passive ETFs don't meet the specific needs of individual investors. At least that's the opinion of Ben Johnson, Morningstar's director of passive-funds research.
There's no question ETF assets in the U.S. are growing. The only problem is that this growth is concentrated in the hands of a few funds, the SPDR S&P 500 being the most obvious with $178 billion in total net assets. Industry estimates project ETF assets will grow to $16 trillion by 2024. Baked into those projections, however, includes strong growth from fixed-income ETFs.
Johnson believes the entire ETF space won't grow nearly as quickly as pundits expect unless 401(k)s and pension portfolios readily adopt ETFs over mutual funds. With taxes a non-issue in these types of accounts, the mutual fund's demise is a tad premature.