Forget tech ventures – the latest company to grab for the brass ring gives sports fans the fix that they need and they're laughing all the way to the bank.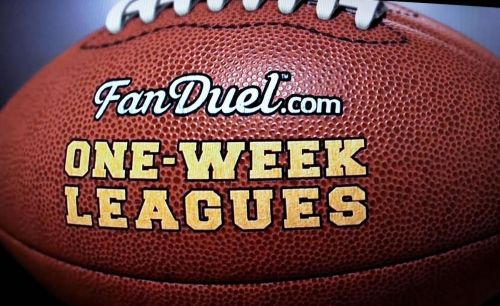 Forget tech ventures — the latest company to grab for the brass ring gives sports fans the fix that they need and they're laughing all the way to the bank.
New York City-based FanDuel provides sports fans with one-day and one-week fantasy sports games. Paying out $10 million per day and more than $600 million in total since it was founded in 2009, it's estimated the company controls 80% of the $4 billion market for one-day games.
So, what's all the excitement?
To date, FanDuel's raised $88 million in venture capital including the latest round in September 2014 which saw the company raise $70 million from top-flight investors such as Shamrock Capital Advisors, NBC Sports Ventures and Kohlberg Kravis Roberts. At the time it closed the funding industry sources put its post-money valuation at less than $400 million.
Fortune's Dan Primack spread the word earlier this week that FanDuel is seriously considering heading back to investors in search of more growth capital to fund ramped-up advertising campaigns to lure more customers. Looking for as much as $100 million, the latest fundraiser puts its valuation at $1 billion or more, a 150 percent increase in just six months.
The investors who got in on the $70 million raise are sitting on annualized returns of 300% with a 2016 IPO very much on the horizon.
How does FanDuel make its money?
Customers enter contests by paying an entry fee, picking their fantasy team, and waiting to see if they win any prize money. FanDuel's ultimate revenue is the difference between what it takes in (entry fees) and what it pays out (prize money). In the fourth quarter 2014, FanDuel collected $370.7 million in entry fees, paid out $333.9 million in prizes for net revenue of $36.8 million, by far its best quarterly performance since inception.
NHL fans have plenty of contests to choose from.
Tonight, FanDuel's offering the "$30K Thu NHL Breakaway," which allows contestants to pick a 9-player team (salary cap of $55K) from the 7 NHL games playing Thursday night. The entry fee for this contest is $2 and you can enter multiple times. Top prize is $3,000 with payouts all the way to the 3,000th entry. At press time there were slightly more than 6,000 entries with a maximum allowable of 17,241 — a 17 percent chance of getting your entry fee back… and then some.
Seems promising?
Well, it certainly has the potential to make it big, hence the billion-dollar potential valuation. The problem is it's currently paying more to obtain active paid users than it's generating in revenue, a trait common to most online gaming endeavours.
FanDuel generated $57 million in 2014; its expenses while not publicly available are much higher. When it eventually IPOs it will likely still be unprofitable In addition, there is
mild speculation
that ESPN will attempt to build its own in-house fantasy sports operation.
However, with an estimated 41 million fantasy sports players up for grabs — FanDuel's got about one million of them — the potential payoff for pre-IPO investors is substantial.
FanDuel's got a great product. The only question-mark is whether it can win the biggest game of them all — and that's to make money. If it does that it won't matter whether you're a pre-IPO or post-IPO investor.
You'll have won the game.