According to its latest round of financing, the car-booking service could be worth as much as $100 billion when it IPOs. Should advisors take the bait?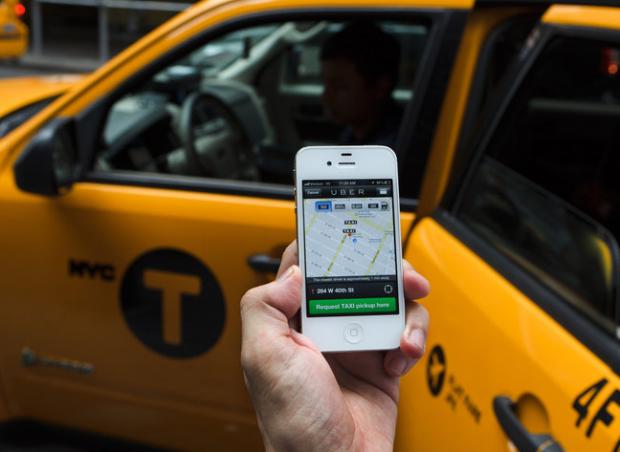 According to its latest round of financing the car-booking service could be worth as much as $100 billion when it IPOs. Should advisors take the bait?
Well, if you're a financial advisor with a value bent to do so is a non sequitur.
The rest of the community of advisors probably also deem $100 billion to be too rich. However, those of you who deal in individual stocks have surely had clients in the past who've cajoled you into buying shares of the next hottest investment only to wind up with egg on your face knowing that you had the power to steer them elsewhere.
While IPOs in the U.S. haven't performed nearly as well in 2014 as they did last year, when the average IPO generated a 41% return from the offering price, they're still on pace to deliver mid-double digit returns,
up 15.5%
through November 27.
A recent Bloomberg
article
about Uber's valuation uses Twitter as a comparative pointing out that the $40 billion valuation of Uber – its estimated value today after the latest financing as opposed to the exaggerated amount of $100 billion once it goes public – is 1.5 times greater than the social media phenomenon.
Twitter's been on a rollercoaster ride since it went public last November at $26. In its first day of trading it gained 73% and hit $74 by the end of 2013. Since hitting its all-time high of $74.73 on the day after Christmas (they don't have Boxing Day in the U.S.) last year, it's been on a serious downward spiral, losing 45% of those gains in 2014, 60% worse relative to the SPDR S&P 500.
So, if Twitter is the benchmark for Uber, it stands to reason that Uber's IPO could follow the same up-and-down trading pattern providing big gains for the institutional investors able to get their hands on shares while retail investors are like lambs to the slaughter, picking up stock at prices significantly higher than the IPO pricing.
WP asked PWL Capital's
Justin Bender
to chime in about the Uber IPO. We are specifically interested in his thoughts on the valuation and whether advisors should be buying.
Answering the latter question first, Bender recommended reading Larry Swedroe's Moneywatch
article
from November 2012 that explains why IPOs underperform. He states, "I always tend to turn to the evidence when discussing a topic like this. In the past, investors have not been rewarded for taking on the risk of investing in an IPO (unless they are lucky enough to receive an allocation at the IPO price)."
He's right.
Studies show that first-day IPO returns average 12%; after that it's all downhill. So, unless you can get part of the allocation once it files, advisors s are probably best to steer clear of Uber.
As for the valuation, he simply states that IPO stands for "It's Probably Overpriced."
Need we say more?