New data reveals small business owners' wish list for Parliament, offers latest snapshot of pandemic fallout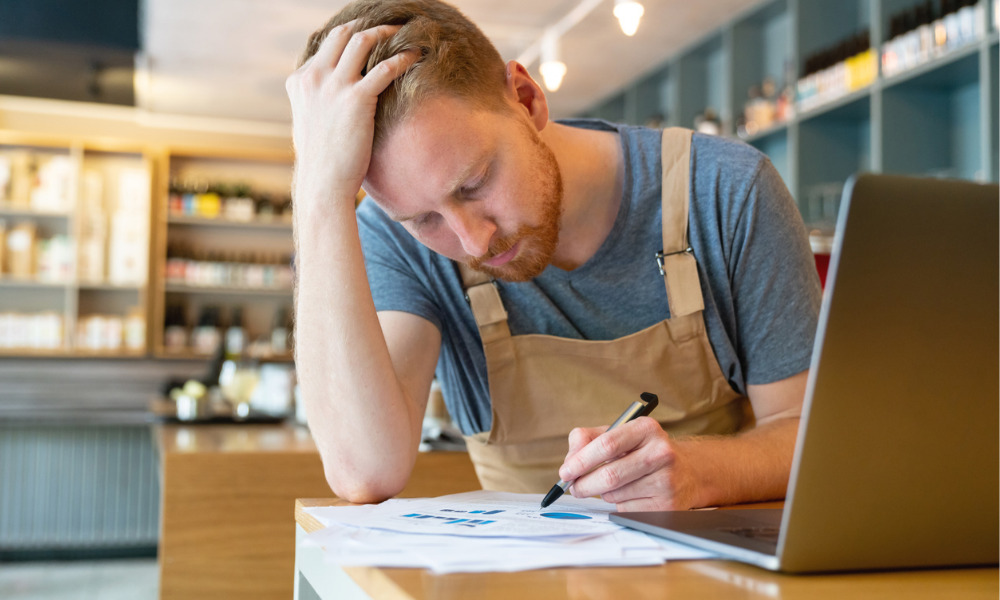 Two-thirds (66%) of small businesses want the federal government to concentrate on lowering the overall tax burden now that Parliament is back in session, according to a new survey by the Canadian Federation of Independent Business (CFIB).
Labor shortages (56%), supply chain disruptions (53%), and red tape (53%) are other top issues that small businesses want them to focus on.
"With all the current challenges small businesses are facing, namely wage pressures, government taxes and rising input costs, it's not surprising the majority of small firms want the government to help them alleviate their financial burden," Corinne Pohlmann, Senior Vice-President of National Affairs at CFIB, said.
"We encourage Members of Parliament to focus on policies that help small businesses deal with their rising costs and heavy debt loads so they can have more leeway to invest into their future," she added.
Read more: 2022 Federal budget must put focus on small businesses: CFIB
Almost 60% of business owners said they would use the savings to raise remuneration, such as wages and benefits, if the government were to lower the total burden of taxes and fees.
A little more than a quarter (28%) of business owners said they would spend money on employee training, while 43% said they would hire new staff. More than half of business owners (57%) said they would pay off their company's debt.
Additionally, almost a quarter (21%) of small businesses said they would invest in automation, whereas 36% said they would boost their business to reinvest savings (increasing production, adding stores or products).
Citing its most recent figures, CFIB said 58% of small businesses still haven't recovered to normal revenue levels, 64% are saddled with pandemic debt, and 78% are still burdened with pandemic-related stress.
Read more: Pandemic-related stress still a reality for four in five small businesses
The federation is urging government to support small businesses and lessen their financial burden by:
Reducing the federal small business tax rate from 9% to 8% for at least the next two years to help entrepreneurs recover;
Putting a freeze on planned tax increases, such as upcoming hikes in the CPP, EI, carbon, and alcohol taxes in 2023;
Extending the repayment deadline of the CEBA loan to December 2024, as well as raising the forgivable portion of the CEBA loan to at least 50%;
Increasing the small business deduction from $500,000 to $600,000 and thereafter index it to inflation;
Fostering a "mutual recognition" policy to improve internal trade; and
Enacting the promised reduction in credit card processing costs for small businesses right away.
"It's disappointing to see the situation for many small businesses hasn't improved over the summer. The next few months will be crucial for our economy," Pohlmann said. "Governments must do more to ensure that small businesses can weather the inflationary storm we are experiencing and help the most affected businesses recover from the pandemic.