Young agents are attracting 20-somethings plus tradespeople who feel ignored by the industry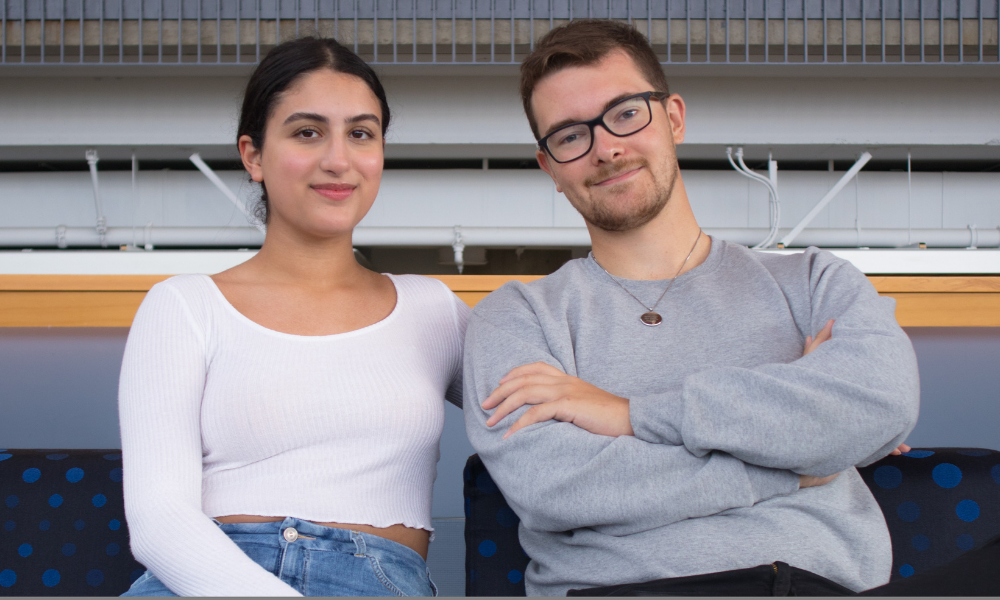 Two University of British Columbia (UBC) students, one of whom is studying to be a financial advisor, are reshaping what the future could look like for the next generation of advisors.
Tara Lalehparvar and Curtis Holt-Robinson of Vancouver, who incorporated Skyward Financial Ltd. as an online business in March, are 20 and 21. But, they told Wealth Professional they've already attracted 50 clients and $1.1 million in assets under management from their own demographic and tradespeople often ignored by the industry.
"The reason we started Skyward was mainly to inform a younger generation that has a lot of access to financial information because of the internet, but can't discriminate that information," said Lalehparvar, noting they're attracting university students and new graduates starting careers, but also tradespeople. "So, we're trying our best to provide literacy to a group of people who don't have it. We're trying to provide it for the people who the industry has ignored so far because they haven't seen how valuable their services are to this particular group of people."
Both Lalehparvar and Holt-Robinson, who have just moved from Surrey, are licensed mutual fund dealers with Sentinel Financial Management Corp. Curtis is also a licensed insurance agent who is studying for his CFP. They've launched free financial literacy, which is catching fire, and they're providing personal plans for clients, too.
"The pandemic timing was obviously not intentional, but it ended up working in our favour," said Lalehparvar, "because we had every intention to operate fully digitally, especially because of our younger demographic and the fact people in this age group are much more comfortable doing everything digitally. So, the fact the pandemic hit and there was no other option just made the whole process much smoother." If anything, she said, it worked in their favour because the well-established investment and bank advisors hadn't yet transitioned to so much online.
These two, who are also a couple, are offering three free courses on Zoom, often addressing clients one-on-one or in small groups. These financial classes cover financial terms, saving and budgeting, starting to save early with compound interest, credit card usage, how insurance works, and investment. But Holt-Robinson said they are also considering introducing more courses, so their clients can understand more about government programs, such as the Canadian Pension Plan and Guaranteed Income Supplement, how to start a business, and how banks operate.
"That is by far the most satisfying aspect part of this job," said Lalehparvar. "It's so satisfying to see how glad they are to have this information. They're surprised they haven't learned it before."
"Most clients are very eager to attend the sessions because we help them discriminate that onslaught of information that the internet gives them," added Holt-Robinson. "When people leave the sessions, they're also chomping at the bit to get into some of this, like insurance, which is a lot cheaper for them to buy than those in their 40s and 50s."
Clients who take the initial courses can opt for more online education, start investing with the pair, or sit with the couple to develop a personal strategy plan. It is designed to provide clients with a step-by-step road map to reach their goals – owning real estate, repaying debts, saving for more education, or starting a business.
What this young couple is offering is attracting a lot of referrals. Given that the two have opted for a fee-based, rather than commission, system, they're not making a lot yet – but Holt-Robinson said they also don't have much overhead. But, they know they're building trust in this generation, which will grow with them – and also inherit their parents' wealth. They're also honing their social media marketing to share more of themselves, which builds trust.
They've also seamlessly incorporated the new client-focused regulations into Skyward since they agree with the regulator that it will improve what clients receive. "We're starting out as these new regulations are coming in," said Holt-Robinson. "So, it's actually really easy for us to implement these in our practice."
Lalehparvar is studying economics and politics UBC and plans to go into law. Holt-Robinson is studying psychology, and planning to get his doctorate in clinical psychology. While they're looking forward to when they can hire someone to help them with all of Skyward's paperwork, they both feel they'll continue to wed financial literacy and planning with their upcoming careers as they can each see how they overlap.
"It's unbelievable what we can do by just teaching people simple stuff early on. It's what the industry really needs to start focusing on. Even having it in the high school curriculum would set up so many people," said Holt-Robinson., who's warmed by the impact they're making. "We make people feel like they matter because they do."