High net worth clients are what most advisors strive for, and there's one particular key to attracting and retaining their business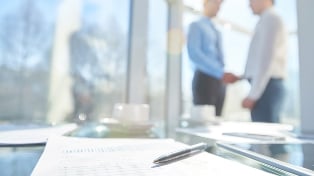 By Paul Lucas
High net worth clients want peace of mind – and that means being transparent with fees, performance and service expectations.
That's the verdict of Nader Hamid, CFP, CIM, FPSC, Portfolio Manager and Director of private client group at HollisWealth, Scotia Capital, in reaction to a recently published report by Cerulli Associates revealing that transparency is the most common differentiator of an advice provider across all high net worth age groups.
Its report suggested that advisors who are searching for wealthy clients need to outline their fee structure clearly if they want to win new business – especially as many investors are not taking the time to truly understand what they're paying for. With wealth management becoming increasingly complex, the emphasis is on the advisor to be upfront about all costs rather than hide under a veil of fee opacity.
"A significant portion of clients are generally confused about what they're paying and have lost track of some of their primary objectives," commented Hamid.
"They may have formulated a plan when they first started investing but it hasn't been dusted off and reviewed in a while. Understanding what is covered within the fee structure is part of the service the client is paying for."
Thane Stenner
, CIM®, FCSI is Director, Wealth Management, Portfolio Manager for ultra-high net worth investors at StennerZohny Investment Partners+, a multi-family office within
Richardson GMP
Limited, a firm with $26B in assets under advisement. He believes that large investors are looking for significant experience, tax efficiency and a good personality connection when they choose a financial planner: but that transparency is, ultimately, the key to success.
"Full fee transparency, both direct and indirect, should always be disclosed upfront, and unprompted by the client," he said. "This is a credibility and trust builder."