Changing demographics, client expectations, and tools are prompting the industry — and its regulatory framework — to adapt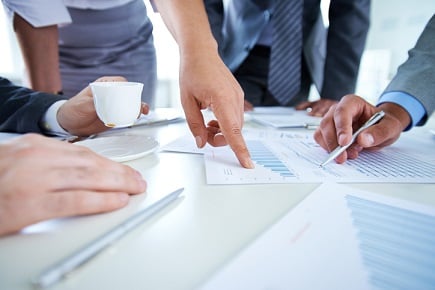 As the wealth management industry sees significant shifts on multiple dimensions, the Investment Industry Regulatory Organization of Canada (IIROC) is resolving to review rules and make changes to support transformation and reduce barriers to innovation.
The self-regulatory organization is making this commitment in the wake of a new report titled Enabling the Evolution of Advice in Canada, published in collaboration with Accenture, which incorporates input from dealers and other industry participants such as North American fintechs.
The report noted the rise of two crucial demographic segments. There's an increasing interest in women as clients given their increasing incomes, increasing control over wealth, and a trend of their maintaining financial independence even within marriage and domestic relationships. Millennials are also becoming more important, particularly as they overtake boomers as the largest living generation and are looking for more digital elements like computer-generated recommendations, gamified investing experiences, and real-time tracking of financial data.
Client expectations are also evolving. According to the report, investors in general are expressing more demand for holistic goals-based advice — incorporating both personal and household priorities — as well as the ability to shift seamlessly between different types and levels of service without having to shuffle between business lines or open new accounts. In line with this, the report cited the top services that investors prefer based on a recent Accenture survey:
Retirement planning (74%)
Adhoc and general advice (73%)
Estate planning (67%)
Support for new and specialized products (66%)
Education for long-term goals (57%)
An industry consultation by IIROC and Accenture also revealed increasing digital savvy and confidence among investors, which has led them to expect more transparency and control in the wealth management process. That aligns with the top five tools that investors value, according to a previous Accenture study:
Statements and reporting (82%)
Detailed, aggregated account summary (81%)
Portfolio analysis and comparison with other products (71%)
Analysis of mutual fund performance (70%)
Portfolio risk indicators (68%)
In response to these changes, the industry has developed a spectrum of advice models ranging from order-execution-only to dedicated advisor modes, with clients dialing up or down depending on their life stage or life events. But the consultation revealed a variety of barriers to innovation, including Canada's fragmented and duplicative regulatory system, legacy technology issues, inhibitory costs of implementing new regulation, uncertainty regarding rule interpretation, and a perception that regulators are "too slow and reactive."
In response to the report findings, IIROC said that it is planning to:
Engage with other stakeholders, particularly investors, to get their perspective;
Publish new guidance on the use of e-signatures, as well as using technology in the supervision of account opening;
Continually engage with industry participants to keep abreast of trends, challenges, and opportunities for enhanced client services;
Rethink its development and communication process for regulatory requirements;
Collaborate with regulatory partners to leverage the findings of the study; and
Refresh its three-year strategic plan