Father of former accounting firm employee admits to using inside information obtained from his son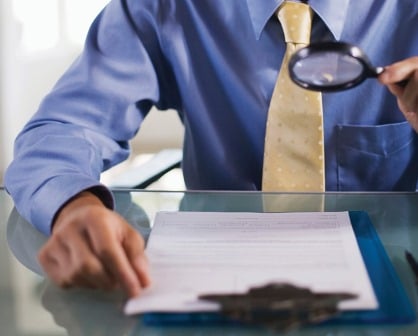 Stories of insider trading have been dominating the headlines internationally in recent weeks – and now they have come to Canada too.
The
Ontario Securities Commission
has dished out a five-year trading ban to Toronto native Fernando Postrado after it found that he was using inside information that he had obtained from his son, who worked for KPMG.
A settlement was reached which will see Postrado banned for five years and also ordered to disgorge the $109,200 that he picked up as a result of trading using inside information. In addition, he must pay $10,000 as an administrative penalty and he has been charged $4,250 in costs.
Postrado admitted that he had picked up tips from his son, Andrei, who had passed on information about two pending takeovers. The senior Postrado then used this information to pick up shares in the companies in question prior to a public announcement being made – he was able to pick up $101,776 in profits on one of the trades.
According to an OSC document on the case, quoted in
The Financial Post
: "Fernando knew that Andrei worked in the tax department and that Andrei had the opportunity to know certain information about mergers and acquisitions."
Andrei worked in what the OSC described as an entry level position at KPMG dealing with tax returns for corporate clients. However, he was terminated when the company was contacted by the OSC back in December, 2015.
The accounting firm issued a statement outlining that it was "appalled to learn of these allegations" and that it is "confident that this was an isolated incident."