One investment firm dominates as list provides a snapshot of recent growth themes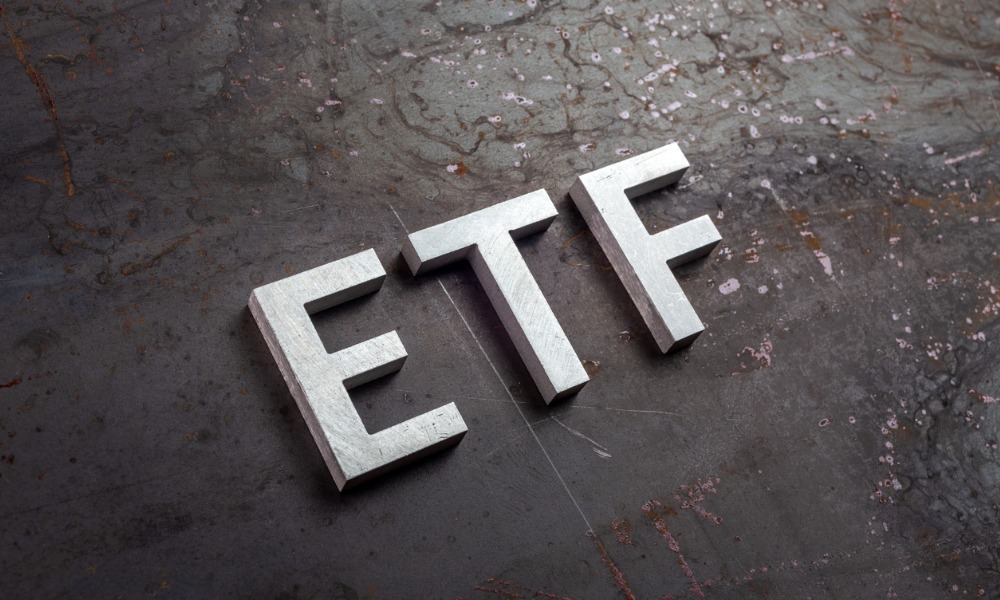 What do investors like more than returns? Nothing, actually. With reference to ETF Database, we run down the top five ETFs, not including leveraged ETFs, based on returns over the past five years, as of May 25, 2021.
While the dominant name will not be a surprise, the investment themes represent an interesting snapshot of growth over the recent months and years. Whether these names will be on the list after the next five years, time will tell.
1, ARK Next Generation Internet ETF (ARKW)
Five-year return: 623.47%
Expense ratio: 0.79%
This large-cap growth equities ETF has been a consistent headliner in recent times as the ARK team, lead by Cathie Wood, regular got the better of the market. The year 2021 has so far been a rockier ride because of a broader tech sell-off but ARK's reputation as investors in innovation remains intact.
The stated goal of ARKW is to invest in companies that are poised to profit from advances in cloud computing, e-commerce, big data, artificial intelligence, mobile technology, social platforms and financial technology. The fund's biggest holdings include familiar names like Tesla, Square, Amazon and Roku, as well as lesser-known firms like Splunk and 2U.
Skeptics persist – and ARK's social media friendly approach is at odds with some of their rivals – but the transparency of its analysts and the cult-like following of Wood mean it's on every investor's radar. ARK is known for its high-conviction bets perhaps epitomized by its wager on Tesla.
The firm's products are geared toward investors who have the fortitude and faith to ride out short-term blips, as shown in 2021, in favour of long-term gains.
2, ARK Innovation ETF (ARKK)
Five-year return: 506.83%
Expense ratio: 0.75%
Arguably better known that its sister ETF (see above), this all-cap ETF invests in companies that are poised to profit from "disruptive innovation" like artificial intelligence, DNA technologies, energy innovation, automation, financial technology and the increased use in cloud computing.
Tesla's returns propelled this fund, as did a timely investment in Bitcoin. Other top holdings, as of May 25, 2021, includes Teladoc Health Inc, Roku, Square Inc, Shopify and Zoom Video Communications.
3, ARK Genomic Revolution ETF (ARKG)
Five-year return: 401.59%
Expense ratio: 0.75%
ARK complete a truly impressive top three with another active ETF that focuses on health and biotech equities. ARKG attempts to pick the companies best positioned to profit from technological and scientific advancements in gene editing, genetic therapy, molecular diagnostics, and stem cell advances.
It's a niche product without a lot of competition. ARKG's nearest rival is likely the iShare Genomics immunology and Healthcare ETF, an index-tracking ETF that launched in June 2019.
According to ETF Database, beyond the active/passive difference, IDNA's holdings are dominated by major pharmaceutical firms like Moderna, Regeneron and Gilead Sciences, whereas ARKG's portfolio is tilted toward significantly smaller firms.
Regeneron is, in fact, in ARKG's top five holdings (as of May 25, 2021) along with Teladoc, Exact Sciences Corp, Caredx Inc, and Novartis.
4, iShares PHLX Semiconductor ETF (SOXX)
Five-year return: 396.38%
Expense ratio: 0.46%
This technology equity ETF tracks a popular benchmark of companies that produce semiconductors, a crucial part of modern computing, including smartphones, calculators, computers, and much more. The future seems bright for semiconductors as tech continues to improve and expand.
The ETF focuses on U.S. stocks but also puts one-quarter of its assets in international firms, giving it relatively balanced exposure from a geographic perspective, albeit focusing mainly on medium to large-cap funds. This means it will be more volatile than a traditional large cap fund, but it also presents strong growth opportunities.
As of May 24, 2021, the ETF has 30 holdings, led by top name Nvidia. Texas Instrument, Broadcom, Qualcomm and Intel Corp round of the top five.
5, Amplify Online Retail ETF (IBUY)
Five-year return: 389.24%
Expense ratio: 0.65%
A consumer discretionary equities ETF that seeks to provide investment results that, before fees and expenses, correspond generally to the price performance of the EQM Online Retail Index. The Index is a globally-diverse basket of publicly-traded companies that obtain 70% or more of revenue from online or virtual sales.
The industry allocation, as of March 31, 2021, was 56% in traditional retail, 31% in the marketplace, and almost 13% in travel spread over all caps, albeit with a bias in large caps (about two thirds). Top holdings include Thredup Inc, Bigcommerce, Overstock Com, Vroom and Poshmark.