Tom Staudt explains the value of his firm's analysis and responds to criticism about its space exploration ETF's holdings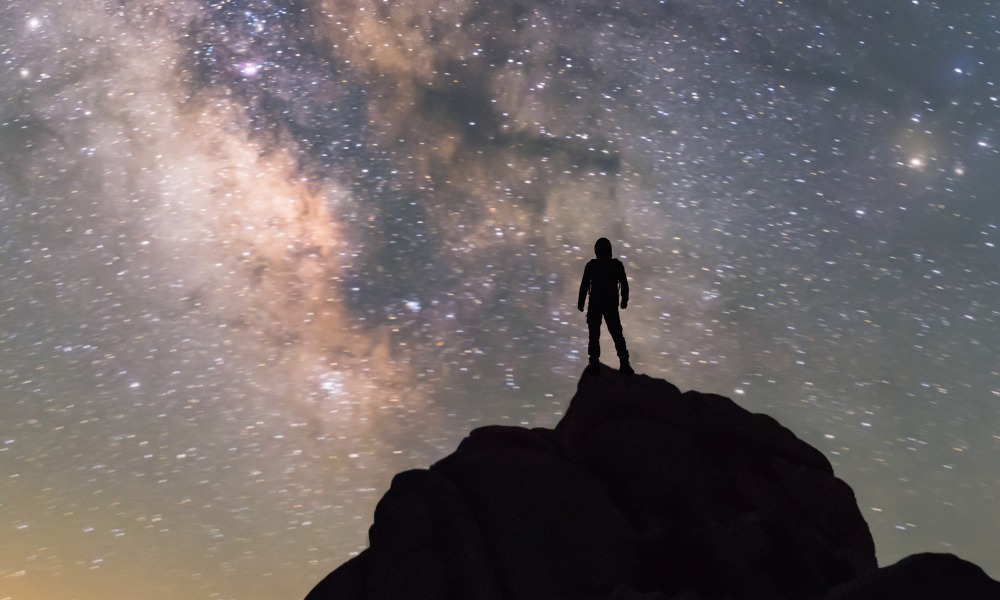 Like most things ARK Invest touches right now, the launch of its new ARK Space Exploration & Innovation ETF made headlines. It remains on track to be one of the most successful launches ever after investors poured $536.2 million into the U.S. actively managed ETF in its first five days of trading.
Available to Canadian investors – and launched on the same day – is the Emerge ARK Space Exploration ETF, which trades on the NEO Exchange. It pipped the Harvest Space Innovation Index ETF to market by a matter of days. Lisa Langley, CEO and president of Emerge Canada, said it had more calls and emails about this ETF than when it launched ARK's suite of five innovation ETFs together.
Despite its early success, however, that doesn't mean ARK's space product has escaped criticism, with many news outlets and typically forthright social media chatterboxes accusing it of including names that don't directly represent the nascent industry. Most of these accusations have focused on the inclusion of tech names like Amazon, Netflix, Alphabet, Chinese e-commerce giants like JD.com, and tractor manufacturer Deere.
WP spoke to Tom Staudt, COO at ARK Invest, for an upcoming WP Talk podcast to discuss the space ETF and all things innovation. He described the process of analysing potential holdings, why the firm ventured into outer space and the "noise" around the names in the ETF.
He believes you have to be careful when talking about space and what it entails. ARK looks at orbital and suborbital aerospace but also the impact on enabling technologies and the beneficiaries of this. He firmly stands by the ETF's current holdings and is fiercely proud of his team.
"If every investor knew all the reasons why we owned all these names, we really wouldn't be adding that much value," he said. "Some people are curious about why some of these names are in, and I can't tell you how many educational moments we've had to say, 'do you know this company is involved in this?'"
Rather than gaining top-secret inside information, Staudt said that he and his team are often able to cite government reports, NGOs and think tanks that analyse space technologies. And just because someone knows of Netflix, for example, doesn't mean they have put those pieces together.
Staudt said: "That's where we add the most value, as an active manager and by offering unique research. If [an investor] knew all these things, they'd be priced into the market and you wouldn't need to hire our services.
"We provide investors the most amount of value when we can glean differentiated insights that we think are going to dramatically impact the fundamental value moving forward. We've already had a number of cases [in this fund] where we've got the conversation started."
The second biggest holding in the ETF is ARK's own 3D printing ETF. Staudt highlighted a Deloitte study that detailed how the majority of the future value proposition of 3D printing could be driven by aerospace and outer space.
Another question they faced was about Deere and again Staudt is happy to point to a study, this time from NASA, explaining John Deere rolls and precision agriculture based solely on satellite constellation structures. "In all of these cases, not everything is what priced into the stocks, because it's not necessarily how the stocks got to where they are today," he said.
"The proliferation of the internet by the satellite internet approach is going to have a profound impact on the next generation of the internet. That's going to be impossible without space, without satellites and without the companies that can get these satellites into orbit."
The ETF's top holding is Trimble, a technology firm that provides GPS, laser and optical technologies. What is not overly represented is the more romantic notion of space tourism, with Virgin Galactic some way down the list.
Staudt acknowledged that some investors were surprised at what was not in the fund but said ARK has to look at the fundamental economics of the space tourism names, and what's already been priced in.
"Virgin is probably one of the names that pops out as being a little bit lower than what people thought it might be," he added. "There's an awful lot being priced in, and there's an awful lot of regulation. Obviously, we think that there's a fundamental outlook for [space tourism] or it wouldn't be in the fund at all.
"But we never feel pressured to say we have to own a name because we have a thematic ETF. That's the same closet benchmarking in which so many managers have got themselves into a trap. We stay away from that. We famously had an autonomous technology ETF that never had Uber or Lyft, even though people thought those were the poster children for the theme in general.
"You have to look at the fundamentals, you have to look at your models, you have to look at what's being priced in. Ultimately, if everything is being priced in, there's no reason to own the stock. Some of these [space tourism names] are more ideas than they are companies."
Of course, the active ETF is able to change its holdings but Staudt stressed it's really important for investors to understand that ARK thinks every name in this portfolio is relevant to space exploration.
He added: "We think that space operation has a multi-part meaning to it, which we try to clearly lay out between those beneficiaries, enablers, and direct participants, and that the value chain for each of these is going to change and morph over time."