A roundup of this week's top news and analysis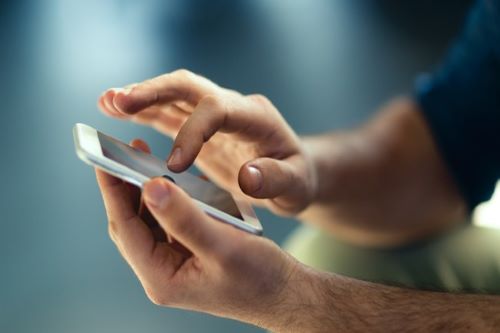 Monday November 25
Jason Kenney made a splash when he threatened to withdraw Alberta from the CPP in favour of a provincial plan. This will be a key consideration for his "Fair Deal Panel" which will consider ways for Alberta to assert greater control over its economy and push back against the federal government.
Kirkland Lake Gold also had its biggest slump in more than four years after announcing a deal to buy Detour Gold Corp. at a premium. Detour's cost per ounce is more than double Kirkland's average, and investors clearly had concerns about the deal.
David Picton, of Picton Mahoney, shared some of his lessons from fifteen years as an active manager. He told WP about his new foray into alternatives, and how he sees ETFs a little bit differently from most asset managers.
From active manager to robo-advisor, we got Chris and Tea Nicola's takes on WealthBar, and found out why they're staying the course with their application. The first robo-advisor in Canada is still focusing on a low-risk, long-term approach, even as the robo space gets saturated with competitors.
Tuesday November 26
Alberta's potential withdrawal from the CPP continues to make waves. Today, Arthur Salzer of Northland Wealth Management made the case for withdrawal, and for Alberta to assert greater control of its own economy. He sees a premium drop and plenty of cost savings as a result of the move.
Down south, Presidential candidates Elizabeth Warren and Bernie Sanders took aim at the private equity industry, following a report from EY that they consider a "sham." Steve Schwarzman, chairman and CEO of The Blackstone Group, fired back. He defended his industry, and professed pride in what private equity firms do.
There's a rising star in the advice industry. Gloria Malek has already changed tack, starting her career as a software programmer before switching to financial advice. She's found the human connection she felt was lacking in her last career, but has been able to incorporate her tech-savvy and AI know-how, growing her AUM by $40 million in the past four months.
We learned more about a nuanced ETF approach, too. Terry Dimock of National Bank Investments told us that the key to investing in alternative ETFs is understanding the particular alternative asset class underpinning it.
Wednesday November 27
WP's Women in Wealth Management awards ceremony was held last night, celebrating female accomplishment in the industry. It followed a daylong Women in Wealth conference which explored ideas of excellence, empowerment, mentorship, and actualization.
Sadiq Adatia shared his view of the endlessly fascinating Trump impeachment hearings. He sees the markets' relative nonchalance to Trump's latest stretch of tweets and tirades as evidence that investors have become 'Trump immune.'
Faisal Karmali has been watching affairs a little closer to home and thinks that Canadians have a flawed idea of their own retirements. Key to that, in his mind, is advisors stepping in to re-educate clients and better understand their fears.
CI financial continued its expansion, as well, with the acquisition of an American advisory firm. This is CI's first move south of the border, and unlikely to be its last.
Thursday November 28
Kevin Durant made moves in Canada today, but he isn't joining the Raptors. His VC firm is joining a leading Canadian cannabis company, adding a bit of star power to the now flagging industry.
Crypto-fund manager 3iQ submitted, and was receipted for, its prospectus today, now the marketing work begins. The firm's CEO shared some of his thoughts on why now might be the time to invest in Bitcoin.
We also covered an energy forum at the University of Toronto focused on an Indigenous group's proposal to buy 51% of the Trans Mountain pipeline expansion. Industry and Indigenous leaders agreed that the proposal could reinvigorate investor interest in the flagging oil and gas sector.
An Ontario advisor was handed a conditional sentence after they failed to report more than $2 million in commission fees. The advisor hadn't filed GST/HST tax returns from 2011 to 2015 avoiding $445,789 in taxes.