Advisor believes FAANG's outperformance has left huge pockets of market undervalued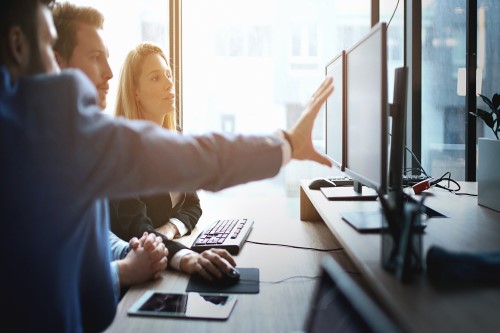 The best of best times for tech stocks is coming to a close, according to a leading portfolio manager.
Arthur Salzer, CEO and CIO at Northland Wealth Management, believes there is change afoot as the famed FAANG's long-term outperformance has left "huge pockets" of the market undervalued. Investors, he said, are seeking better returns in value stocks.
According to the Financial Times, Monday's selloff put the group of FAANG stocks – Facebook, Apple, Amazon, Netflix and Google – down 10.5% on its June 21 high. Facebook has plummeted by almost a fifth after a lower-than-expected growth forecast, while Netflix dropped nearly 20% since its late June high as its own growth figures missed forecasts.
Toronto-based Salzer said there is a change in the air that investors should be conscious of.
"It's a reason to take profits and it's a reason to say the wave is starting to end," he said. "These are massive, massive companies and they have dominated their space but I think that the best of the best times are ending. They'll still be a good investment but focusing on returns, the value sector is going to be much better for you."
Salzer highlighted the relative underperformance of commodities and the fact that, year over year, value stocks are starting to outperform. He added that Canada is a cheap market right now, while energy stocks in the US are starting to do better.
While investors would be foolish to get rid of their tech exposure completely, Salzer wouldn't be surprised to see another "little whoosh to scare everybody out".
He said: "The S&P 500 and the NASDAQ is probably where you want to resize your portfolio if you have outsize gains. Emerging markets are very attractive and valuations are much preferable to western markets. They have not outperformed, except for last year, for the past 10 years so they offer a lot of value too."
Salzer believes that, assuming global growth continues, value stocks and emerging markets will be more attractive, if less pretty, than tech going forward.
"Fashions change," he said. "It's the path of least resistance. Investors, not speculators, want good assets at the cheapest price possible. When a company is growing like the Apples and Amazons at the rate they were, and they were moderately valued, expensive but not 1999/2000 expensive, then money has flowed there.
"But when you look at the valuation of value stocks now, they are at five-, six-, seven-year lows. You look out five years and, we might have a slowdown in 18 months in North America, but emerging markets are picking up, Europe is a little weak, Asia is ok and global growth is still there.
"To own these cheap stocks, you'll probably make more money with them even though they are not as pretty as tech."