The bank group is working with partners to produce new tools and provide better experiences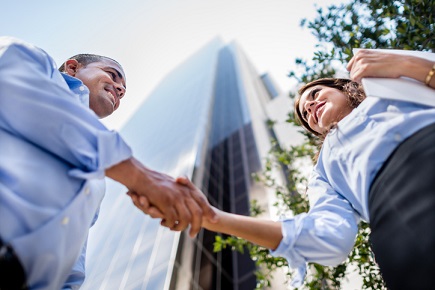 To improve experiences for its different clients, TD Bank Group is stepping up its efforts to partner with leaders in fintech and behavioural finance.
In an expansion of its Canadian banking technology relationship with Flybits, TD has announced an agreement with the firm to provide enhanced, micro-personalized mobile experiences to customers of TD Bank. According to the bank, Flybits powers its TD for Me mobile concierge app, as well as a handful of TD's most popular digital customer experience enhancements within the TD mobile app.
Under the expanded agreement, Flybits is set to help TD Bank deliver contextual customer engagement that includes offers, tips, and proximity-based information to its future US mobile strategy. Currently, those features are enjoyed only by Canadian users of the TD for Me digital concierge service.
"Deepening our relationship with Flybits, a true Canadian technology innovator with roots in Ryerson University's Digital Media Zone, helps us ensure we're offering relevant, meaningful experiences to our customers that truly meet their evolving needs and expectations," said Rizwan Khalfan, TD's chief digital officer.
TD also recently signed a commercial licensing agreement to use platform tools designed by The Hydrogen Technology Company. In a first for Canadian banking, TD said it will offer its online brokerage clients "a complete, end-to-end digital investing experience" to build their own financial plans and portfolios, as well as track progress against personal financial goals.
In addition, the bank has announced an agreement with University of Toronto's Behavioural Economics in Action at Rotman (BEAR) centre. Under the agreement, the bank plans harness BEAR's research to bring TD Wealth clients additional behavioural finance resources and applications.
"This partnership with TD Wealth will allow us to further examine this important field of study and develop research on tangible applications," said Dilip Soman, Director of BEAR, Corus Chair in Communication Strategy, and Professor of Marketing at the University of Toronto's Rotman School.
"Eventually, we would like a better understanding of the underlying motivations and behaviours that drive financial decision making, and how we can ensure that these behaviours do not negatively impact our financial investing habits," Soman added.
TD's new status as a founding member of BEAR expands on its previous efforts to implement behavioural finance tools in wealth management. Last year, it introduced a proprietary tool that uncovers investors' wealth personality, allowing their advisors to identify blind spots and provide a more tailored and meaningful financial plan. TD Wealth is also planning to release its first annual report on behavioural finance this month.
"Research by BEAR will enable us to better understand the underlying factors that help drive financial decision making so we can connect with our clients on a deeper, more meaningful level," said Dave Kelly, TD's senior vice president for Private Wealth Management.
Follow WP on Facebook, LinkedIn and Twitter