Investor regret and dangerous assumptions about real estate.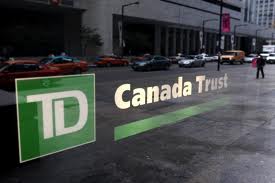 TD Bank
released its annual investor sentiment survey this week. In an interview with WP, TD chief strategist, Bob Gorman, offered up commentary on the state of the average Canadian investor--advisors will want to take note.,
One of the question in the survey asked was whether Canadians consider real estate as an investment. Seventy four percent said yes; 32% said they have purchased other properties as an investment; 32% of Canadians own REITs. So it is clear that Canadians love their real estate. But Canadians may be over-estimating the permanence of gains in the sector.
For two decades now prices in the real estate sector have increased. The constant growth seems to have convinced many that home prices always go up. According to the survey, 37% of investors feel real estate feels that they will "always" benefit from real estate as an investment. But Gorman suggests that the average investor might be in for a surprise when it comes to such assumptions.
"This is classic behavioural finance. There is a real bias here. Most today haven't gone through a real estate downtown. The last big real estate's downtown we had was in the 1990s. For younger folks, that is now beyond recollection. Most don't think of real estate as cyclical," he says.
Could investors be in for a shock? Maybe, but many Canadians seem to be aware of the importance of diversification of assets. Forty percent of investors suggested they would be interested in buying individual stock in the future. The sectors most likely to be the subject of investments, the financial and energy sectors. "Canadians have a high level of comfort with banks. They are well-known names, well-publicized as safe and stable. The energy industry also attracts a lot of publicity," says Gorman.
The report also asked investors about their biggest "financial regret." For the boomers--wistfully recalling a misspent yout--17% regret not starting to invest early enough. Another 20% of boomers regret getting into debt. Overall, however, the sentiment of investors is positive says Gorman. "Tie it all together, in the context of what's gone on, investors are feeling pretty good."