Japanese banking centre and dedicated Japanese advisory team will be key part of branch in downtown area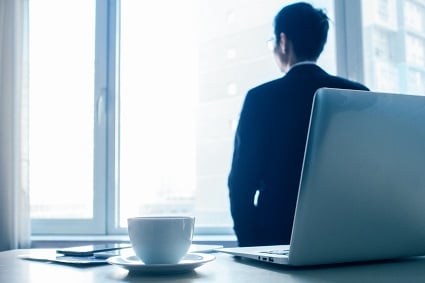 One of the leading banks in Canada has relaunched its flagship branch in the downtown core of Vancouver with a focus on Asian customers.
TD Bank
, part of Toronto-Dominion Bank, will offer a Japanese banking centre at the branch located at 700 West Georgia Street in Vancouver, as well as a dedicated Japanese advisory team. In addition, the enhanced space, which is approximately 14,500sq ft and will offer services ranging from a foreign exchange centre to direct investing, has placed renewed emphasis on environmental sustainability and customer service.
According to Cathy Zupancic, senior manager of enterprise real estate design strategies at TD Bank Group, the aim of the revitalized branch is to give plenty of choice to customers.
"In developing the design for this flagship location in Vancouver, we wanted to create a space that serves all of our customers in a variety of ways, and still feels comfortable and relaxing," she said. "We looked at all aspects of this redesign with a focus on sustainability and on making choices that will lower the environmental impact of our branch, something we know is important to our customers."
Key features of the new building will include: a direct investing centre, with a large stock ticker; a foreign exchange centre with more than 47 foreign currencies and precious metals; a coin counter where change can be deposited into a bank account; and an energy efficient design that will reduce the branch's environmental footprint.
As part of TD's extended hours, the branch is open 8am to 6pm, Monday through Wednesday; 8am to 8pm Thursday and Friday; 8am to 4pm. on Saturday; and will be closed on Sundays.