In part one of our new three-part series, advisor tells WP of the hypocrisy and lack of representation within the wealth industry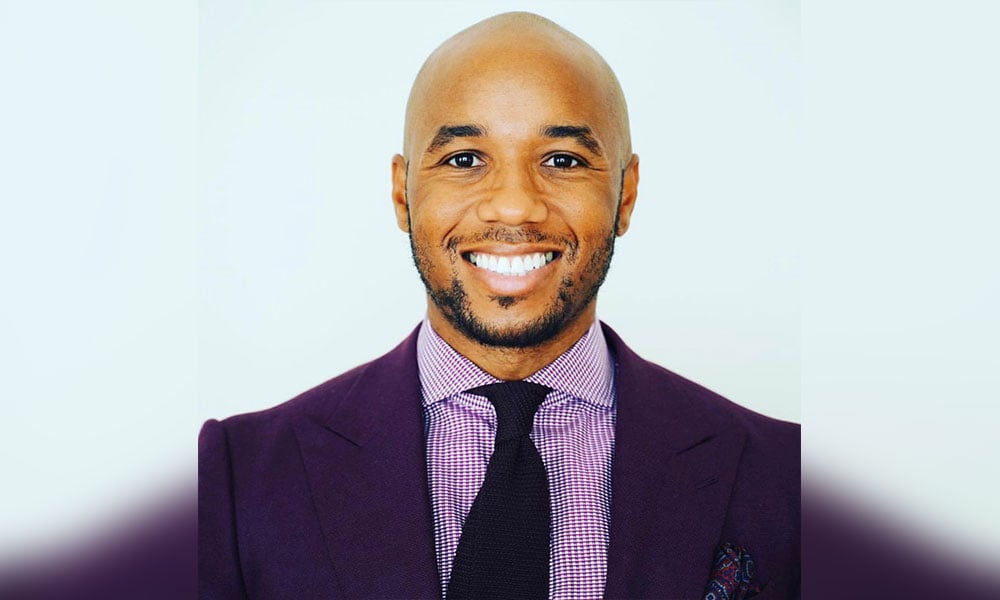 The police killing of George Floyd has sparked global protests and huge support for the Black Lives Matter movement. In a new three-part series, WP talks to finance professionals of colour and asks them about their experiences of racism and how the industry can instigate real change. In part one, Christopher Dewdney describes his anger, sadness and optimism that this time could be different.
"I look at George Floyd and I say to myself, that could be me … because he looks like me. That could be anyone that looks like me and that's not a good feeling to have."
Christopher Dewdney's voice wavered as he explained how he felt after watching the video of George Floyd's death at the hands of Minneapolis police. The advisor and principal at Dewdney & Co was overwhelmed with emotion – anger, sadness, empathy and frustration welled up.
He quoted actor Will Smith, who said "racism isn't getting worse, it's getting filmed" to partly explain the mass reaction that he now hopes will finally result in a fairer society.
Dewdney told WP: "Just the injustice, the inequality that has come to this crescendo, not just in the United States, but globally, [means that] anyone that is a visible minority, whether you're black, Chinese, Indian, we all stand in solidarity that there needs to be some sort of a change."
While the U.S. is dominating news channels, he insisted no one should be fooled into thinking racism doesn't exist – or is less damaging – in Canada. Instead, we have "racism with a smile" and that you only have to look at the wealth management industry for proof. From advisory level to portfolio managers, to management up to C-suite boardrooms, there are few people of colour.
Coming up in the industry, Mandeville's CEO Michael Lee-Chin was an inspiration for Dewdney but, overall, he said the industry is not engaged with the issue of racism and that, so far, has not shown enough willingness to change.
"I'll tell you about some of the hypocrisy I see," he said. "There is an increase of marketing and advertising, where you see people of colour in commercials, print ads and in magazines, but that's not reflected in the structure of the firm, and that's not reflected in their management or their hiring. It's one thing to send out marketing and take someone's money, but then you also don't give them a seat at the table. That's something they need to address."
The Toronto-based advisor called inherent systematic racism "a virus that's been around longer than COVID-19" and said many with the power to instigate change in the wealth space don't want to, either because they don't think there is an issue or don't want to have that difficult conversation. But if you think it's difficult on your side, he told me, when you're not the one being marginalized and oppressed, how do you think it feels on the other side?
To start the process of change, Dewdney wants dialogue and for firms to reach out to their employees of colour and ask them about their feelings and what they can do to make their experiences better. He believes the narrative starts from the top. By not having representation in the boardroom, racism becomes a non-issue – and the problem is only going to be addressed when people at C-suite level are directly affected.
"It needs to start at the top and it has to be addressed," he told WP. "It shouldn't be reactionary. There are riots going on and this [push for change] should have been done before but it's never too late. Now we have the issue at hand. What's your next move? What are you going to do? And I'll tell you, people of colour are sitting back and they're observing; they're watching."
George Floyd's death has sparked a global social movement and people of all colours, creeds and religions are saying "enough is enough". Dewdney believes this is unprecedented and that it's not just black people thinking that Floyd "could have been me".
"People everywhere see the injustice and want to change. Do I think a change will happen? I'm an optimist at heart but how much of this is people simply reacting to the situation? It's something I'll follow with great attention."
He added: "In wealth management, I'm definitely a minority of a minority. Do I think that we need more inclusion? Absolutely. Do I think that we should have more discussion and dialogue around racial issues? Absolutely. Do I believe that we're going to see a change? I hope so."