Advisor believes it could be set for a re-emergence as investors weigh up safe havens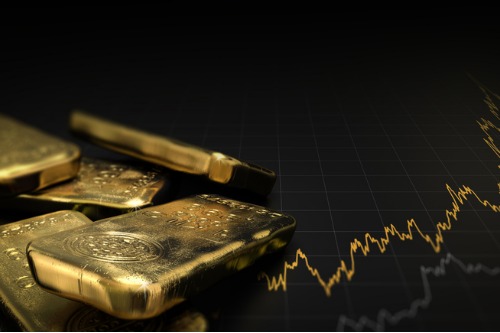 Gold is back in the news as stock markets falter and investors eye up safe havens.
It rose yesterday after stocks dropped on statistics that showed China exports had decreased, pointing to more evidence that the world's second-biggest economy was weakening and fuelling fears of a sharper slowdown in global growth than expected.
Spot gold rose 0.3% to $1,291.39 per ounce at 1.48pm ET, while US gold futures was higher at $1,291.30.
Often used as a hedge against economic and political uncertainty, the current Brexit imbroglio is also adding to global investors' worries, as is the prolonged partial government shutdown in the US.
Advisor Christopher Dewdney, Principal/CFP at Dewdney&Co, had already seen a bump in gold before yesterday and believes it could be set for a "renaissance" in 2019.
He said: "There's always been that relationship between instability and volatility, and then people moving towards safe havens. I don't know if there will necessarily be a trend but I will be watching that closely."
He added: "I wouldn't call myself a gold blood but I do see a place for it in portfolios. I've always held a weighting myself of 3%-5% in gold and I think I'll continue to do so. It will depend on my analysis what I think the longer-term trajectory looks like but, so far, it's made a bit of a re-emergence and hopefully that continues."
The turbulent US stock market has thrilled gold investors. The price of gold has gained more than 8%, and the S&P 500 has plunged 14%, since the beginning of October. https://t.co/fX2fZxGwOz pic.twitter.com/zleNEE5LMa

— CNN International (@cnni) January 10, 2019
While markets struggle to digest geopolitical events and nervy investors ponder their next move, Canadian advisors with interest locally have probably had their fill of energy sector woes.
An inability to transport oil effectively and battles over constructing new pipelines have long affected the domestic market. But Dewdney said the Federal election later in the year may signal a turning point and is weighing up his next move when it comes to Canadian resources.
He said: "If the Conservative party gets in power, I can imagine, just from the rhetoric, a change in what they intend to do with the sector in terms of reducing regulation and maybe getting a pipeline going. I'm keeping my ear to the ground on that."
Follow WP on Facebook, LinkedIn and Twitter