Canadian millennials surveyed cite cost of living as major hurdle to saving for retirement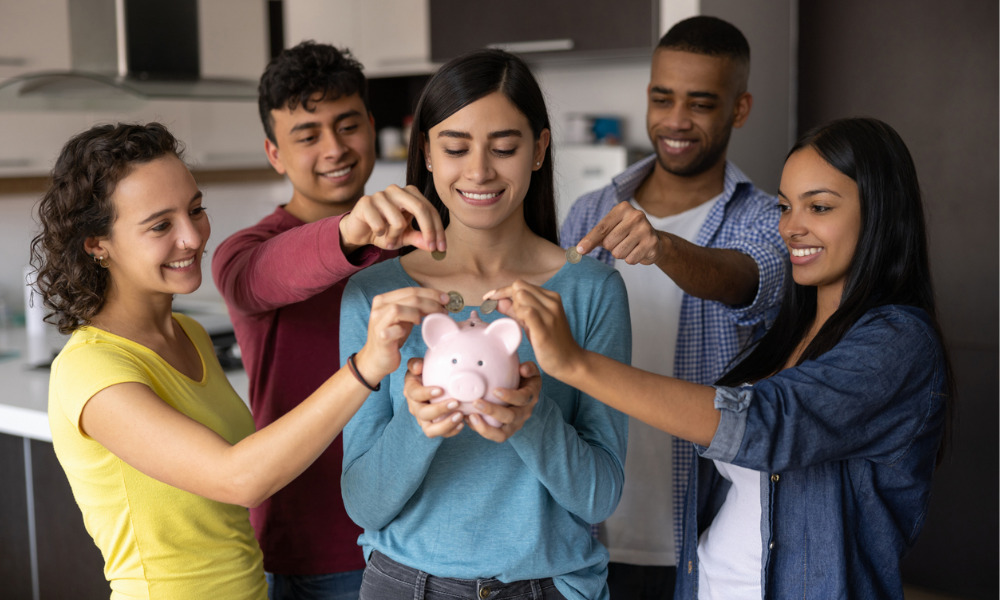 A new study from Edward Jones Canada sheds fresh light on the financial realities faced by young people across the country.
Compared to other age cohorts, it found millennials are more likely to cite their debts (21%), job and employment condition (13%), and lifestyle (9%) as their most significant obstacles to saving enough for their retirement, though all Canadians are feeling the effects of protracted economic volatility.
Half (52%) of Canadians say the cost of living is the biggest barrier impacting their ability to save enough for their retirement.
The study discovered that millennials (those between the ages of 26 and 41) are more likely than previous generations to be off-track when it comes to retirement savings. A 70% majority of Canadian millennials are not saving enough for retirement, and 27% are unable to do so at all.
Julie Petrera, senior strategist for Client Needs at Edward Jones Canada said: "We continue to see a decline in defined-benefit pensions offered by employers and saving for retirement has become a self-responsibility for Canadians as a result."
"This is a challenge, especially for millennials who are navigating multiple obstacles that impact their ability to save for their retirement. Having a financial strategy in place that helps them overcome those obstacles to get them on track and keep them on track is so important."
Compared to retirement savings, millennials are more likely to prioritize homeownership, debt repayment, raising a family, or other objectives.
In fact, 66% of millennials are prioritizing financial goals other than retirement, as opposed to 46% of boomers (ages 58-67) and 40% of gen Xers (ages 42 to 57).
For the majority of millennials, who are also more prone than previous age groups to defer retirement in favour of their lifestyle, this short-term approach to financial goals is a long-term strategy.
Most millennials (72%) said they would put off retiring to continue living the pre-retirement lifestyle they want. Even then, 38% of millennials said they would want to retire before they are 65.
Compared to previous generational groups, millennials are more likely to prefer being active in retirement than utilizing it as a time for rest and leisure.
Millennials are also much less interested in working for pay in retirement (22%) than Canadians who are 55 years old and above (45%). People from the younger cohort are more partial to extending money to support loved ones in need (26%), while older Canadians are more inclined to give their time (26%)
"The data points to generational shifts in values and priorities when it comes to retirement, which are impacted by many different factors such as the evolving economic environment that impacts our day-to-day lives," said Petrera.
"When, where, and how younger cohorts retire has changed, and so a traditional approach to saving for retirement may not work for them. As personal finance continues to evolve, your financial strategy should reflect what matters most to you. It's that simple."