Nominations are open until February 18 with the in-person gala taking place on June 1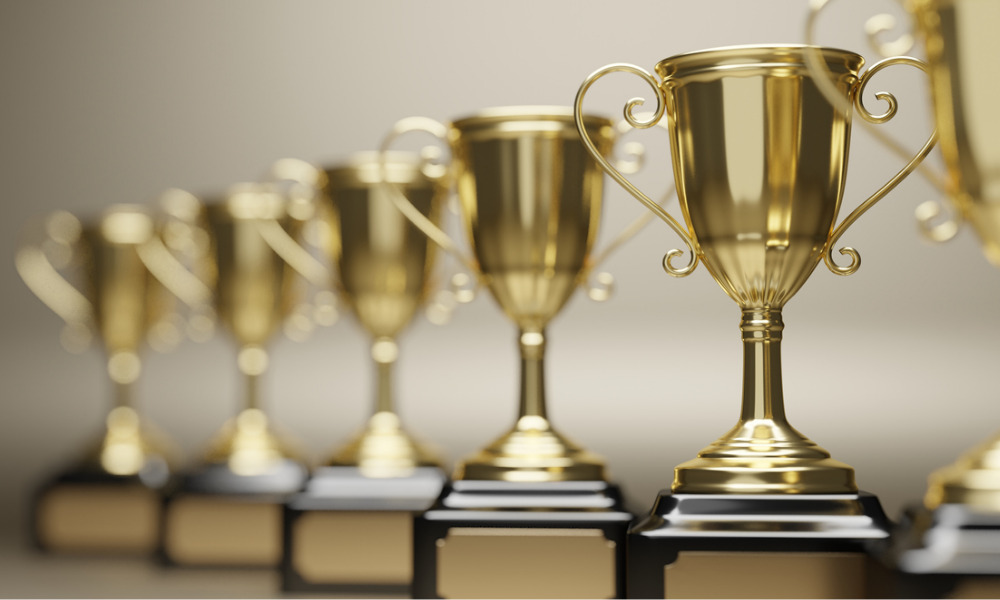 It's that time of year again - and the Wealth Professional Awards is delighted to bring back our Oscars-style, red carpet, in-person event for 2022 after recent virtual cermonies.
Nominatons are open until February 18 as we recognise and celebrate the best in class, so click on this link to submit your entry. The awards event will take place on June 1 at the Liberty Grand, Toronto.
"A lot of people in this industry work very, very hard," said Elizabeth Naumovski from Caldwell Securities, who won last year's IFSE Institute Award for Financial Literacy Champion. "They work long hours and it's really nice to actually bring them to the forefront and show everyone in Canada that our industry is full of good people."
Jackie Porter, founder of Team Jackie Porter in Toronto, was also one of the winners in 2021. "I was very shocked to be named again, but there was a very long list of very impressive women, most of whom I know," she told Wealth Professional after winning the Mackenzie Investments Award for Female Trailblazer of the Year in 2019 and Harvest Portfolios Award for Female Trailblazer of the Year in 2021.
"I'm in a really grateful place right now. There are really great people in this industry doing amazing things and nights like this give us an opportunity to find out who they are and celebrate them."
There are 23 awards – 12 individual and 11 organizational – which you can check here. Nominations for them are open now until February 18.
You can make a nomination here. There is no fee.
Once you've made a nomination, and submitted a brief description about why, the Wealth Professional Awards team will conduct some research to ensure no one deserving recognition is missed. The excellence awardees are then notified and asked for a submission, and their names announced in April 2022. A panel of judges then review their submissions with a simple point system to determine the winners, and the winners are announced at the awards show. This year, after being held virtually for two years, it will be at the Liberty Grand in Toronto on June 1.
Nominating an individual or organization allows you to take stock of their achievements over the past year and raise their profile with industry-wide coverage. It also allows you to salute them in style and meet the movers and shakers across the industry at the awards. So, place your nomination here.
"It is a well-organized event, held at an incredible venue, which brings together advisors from many channels of the wealth management field," said Arthur Salzer, CEO of Northland Wealth Management. "It's a wonderful celebration where advisors from IIROC, MFDA, asset managers, and independent family offices are recognized as the leaders in the Canadian wealth management industry."
"We don't stop and celebrate these moments very much," said Charlie Spring, founder and Chairman of Wellington-Altus Private Wealth. "So, here's a chance to pause, reflect, and be proud of our accomplishments."
To submit your nomination don't delay, click on this link for more details.