iA Financial Group's new EVP, Wealth Management highlights the firm's 'business your way' appeal for advisors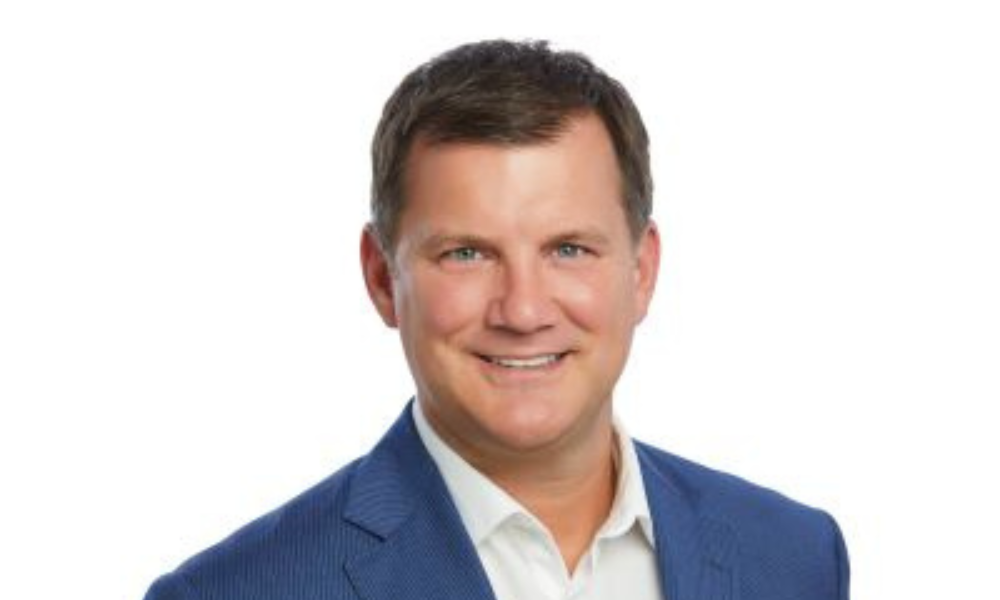 It's been roughly two months since Stephan Bourbonnais first took on the role of EVP for Wealth Management at iA Financial Group. And while he's not one to let the organization stand still, he's also not looking to fix what isn't broken.
"I feel very fortunate that when I look at the role, I feel like it's more of a continuity mandate rather than a transformation," Bourbonnais told Wealth Professional. "We already have scale and strong teams in place. I've got amazing talent and great leaders that I've been working with over the last two years, so I'm not coming into unknown territory."
His entry into the iA Financial organization as president and CEO of iA Private Wealth in March 2021 was a baptism of fire. Aside from the challenges of settling into a new company, the pandemic weighed on his home life, as his wife – a registered nurse – was working on the front lines. Rather than buckle under the pressure, he saw the dynamics of the current environment as an opportunity to lead the firm in a new direction.
"I felt that I needed to show strong leadership," he recalls. "It was important to reach out really quickly to the field, to understand their expectations, to understand the job, and to show them my type of leadership … status quo is not part of my plan."
With over 500 advisor teams across the country, touching base with everyone is an ambitious goal at the best of times. But with passion, energy, and a commitment to active listening – empowered through virtual communication – Bourbonnais met with close to 150 advisors in his first two months on the job.
After that, he was able to orchestrate major changes throughout the enterprise, including merging the president and CEO roles, pivoting from a "centre of excellence" model to an "accountability" model wherein the firm caters to the needs of each business line. "The reality is each line of business has different opportunities," he says. "That gave us a chance to really set a clear direction and focus for our people and show advisors we'd be able to move faster than what they've seen in the past."
In his new role as EVP, iA Wealth, Bourbonnais oversees manufacturing and distribution. This includes iA Clarington, a $17-billion asset manager he describes as an "attractive choice for third-party advisors seeking independent and non-proprietary products" and an MFDA presence through Investia, as well as a full-service brokerage though iA Private Wealth which together account for more than $100 billion in AUA. There is also a capital markets division currently being transformed to bring value and support to the firm's retail business.
"When you look at them combined, I think we have a unique value proposition, really, to be the home of entrepreneurial-minded advisors that are looking for a model with high independence," Bourbonnais says. "We want to offer them that freedom to run their business, the way they want to run it being supported and empowered by iA Wealth."
Being a haven for independence also puts the firm in good stead to win the war for talent in the wealth industry. For Bourbonnais, the challenge is to strike a balance between retaining people with in-depth experience in the organization, and welcoming people with new views and skill sets.
"We've been able to build momentum on that by delivering on our priorities, which include creating a digital environment, transforming our business, and changing our culture into one of communication, agility, and focus on solutions, among others," he says.
With the formation of the New SRO, Bourbonnais says it makes more sense than ever for dealers and advisors to work more closely and find optimal solutions in investors' best interest. That includes opening the door for advisors to choose whichever model they want to operate in, whether it's through investment funds or securities.
The ability to cater to both MFDA and IIROC distribution lines unlocks new opportunities for iA Private Wealth. While Investia and iA Private Wealth cater to a different advisor group and clientele, he says both wealth businesses share the same values and beliefs. That means advisors under the iA umbrella can expect more possibilities for growth and movement within its platform, as well as succession planning for their practice.
"In the current environment, the need for advice is at an all-time high, but it's important to understand that the type of advice Canadians want has been evolving," Bourbonnais says.
"Today's clients are increasingly looking for more than investment management – they're looking for holistic stewardship of their entire financial lives. This positions us extremely well because it aligns with our longstanding and defining commitment to comprehensive, customized and, most importantly, unbiased financial advice."