Firm, which won investment on Dragon's Den show, surprised by its own survey results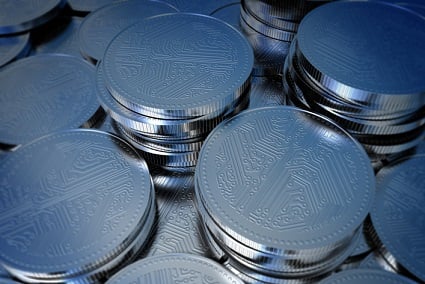 A Canadian app company, which sprung to prominence after winning investment on TV show Dragon's Den, is to offer users cryptocurrency after "surprising" results from its own survey.
An opinion polling firm, the Caddle app, which is free to download, offers users cash back for engagement like watching videos, answering a survey, buying a product or writing a review.
Recently, it asked 10,000 Canadians about cryptocurrencies, an area that has investors excited and evasive in equal measures, with two-thirds keen to be rewarded through the app in that way and one in 10 planning on buying some cryptocurrency in the next six months.
Ransom Hawley, CEO of the St Catherine's-based start-up, which raised $2 million in capital earlier this year with a view to scaling up from 275,000 to 1 million users, conceded that nearly 50% also said they didn't understand cryptocurrency. He believes, though, that it will become mainstream and that the blockchain technology is where investors should be casting their eyes.
He said: "Honestly, if you'd have asked me that six months ago, it would have been a totally different answer. But the fact is that the major names, brands, companies and government bodies are either looking into or adopting blockchain.
"We see it as a revolution. Maybe it's been the circles we've been mingling in the last few months but we think it's an exciting time and it's here to stay."
Hawley said adopting a cryptocurrency – he will announce which one in a couple of weeks – in the loyalty space means they can add value for users while the crypto firm gets to distribute their coins across the country.
However, the CEO acknowledged the area will feature some natural wastage as currencies and blockchain firms jostle for position - and the risk for investors is that many people still don't truly understand the concept.
Nevertheless, Hawley believes blockchain is the internet of its time and with the app's initial cryptocurrency integration going live in six weeks, he said they are open to eventually offering a range of digital coins.
"I look at cryptocurrencies like a slot machine," said Hawley, who has not yet invested any personal money into the crypto arena. "You can pick some and it may increase ten-fold in value overnight and then go bust the next day. But the underlying blockchain is something that is far more investable.
"With cryptocurrencies, most people don't know the difference – there's so many people, so much money, and there seems to be this FOMO that I need to get in."
Related stories: