Misunderstandings on coronavirus aid payments will leave some potentially without income for weeks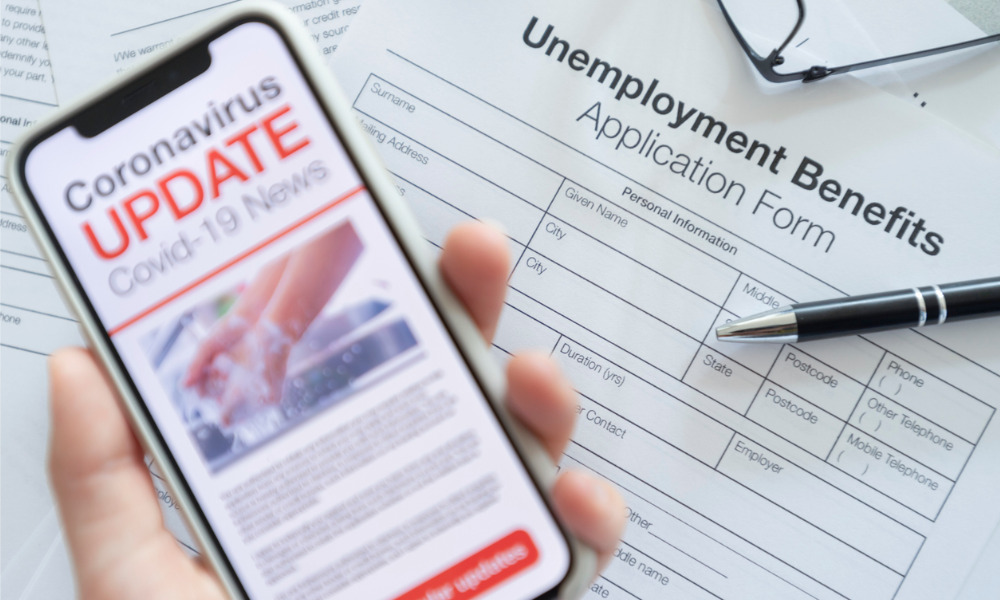 In the early weeks of the coronavirus crisis, getting the Canada Emergency Response Benefit out quickly to income-starved Canadians was job one for the federal government. One strategy was to automatically transfer those who applied for Employment Insurance starting on March 15 to the CERB – but that has led to confusion and disastrous miscalculations for some.
As explained by Global News, Canadians who qualify for EI must register for the CERB through Service Canada and submit employment reports before receiving fortnightly payments of $1,000; those who don't qualify for EI must go through the CRA and get payments of $2,000 per four-week period.
On top of the $1,000 bi-weekly payments tied to their employment reports, applicants through EI got an initial advance payment of $2,000. Unfortunately, some did not understand that the money was an advance on future payments, which means the period until July 4 – the day on which the CERB program was originally scheduled to run its course – will be extra tough for them.
"I was in tears," Charity Smith, a Toronto-based cleaner, told Global News. After seeing that her bank account reflected no payment for the June 7-13 period, she called Service Canada. She found out that it was not a missed payment, and she would be unable to apply for EI again until the week of July 6.
Smith reportedly had no clue that she was getting CERB rather than EI payments, or that the $2,000 she had gotten initially would be counted against future payments. "I was able to use that money again to get my debt down," she said, adding she would have made the money last had she understood what it was actually for.
Another person caught by surprise was Talor Martens, a Georgetown, Ontario resident who thought the initial $2,000 deposit was a retroactive payment arising from Ottawa's waiving of the waiting period for EI payments.
Martens had also mistakenly assumed that she was receiving EI payments, not CERB. The $1,000 bi-weekly payments she had been receiving exceeded the eligible earnings she had from her work at a local restaurant, but she thought it was just because of a much higher-paying job she previously held at a biomedical technology company.
"I thought, lucky me, my EI is based on my previous salary at my corporate position," she said. She has already used up her money to stock up on essentials – in case she and her fiancé had to self-quarantine – and to keep up with bills.
The federal government has unveiled plans to extend the CERB for another eight weeks, stretching it out to a maximum benefit of $12,000 paid over 24 weeks since mid-March. But until the new wave of CERB payments kicks in, it seems out-of-work Canadians who have already maxed out their initial entitlements will be left in financial limbo.