The popular instant photo and video sharing app is rumoured to be looking for ways to monetize its user base of millennials and digital investment advice could be a real possibility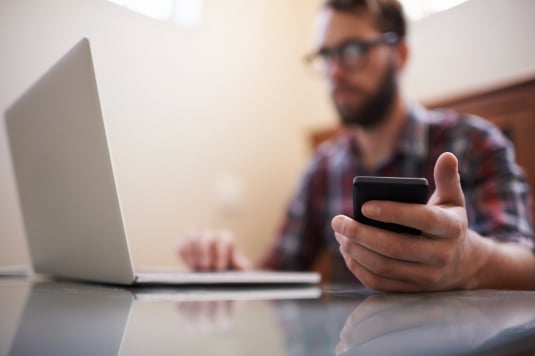 In November Fidelity marked down its investment in the instant photo and video sharing app by 25% and then proceeded to announce that it was launching its own robo-advisor, Fidelity Go, putting pressure on Snapchat to deliver actual revenue streams instead of high hopes and wishful thinking but little in the way of sales.

One of those revenue streams ironically enough could be digital investment advice some industry experts speculate.

"They do have the eyeballs," Alois Pirker, research director for Aite Group's Wealth Management practice told Financial Planning magazine. "That might be one way to monetize it beyond advertisements."

What does video sharing have to do with financial advice you might wonder? Very little. However, they do have more than 100 million users, many of them in their 20s, who are attracted by new technology and have very little in common with the typical advisor operating in today's marketplace.

"Today's young consumer is defined by their affinity for technology and their negative view of established institutions, particularly in the financial services space," said James McGovern, vice president of consulting services at Corporate Insight. "Young people would rather bank or invest through a technology company than through the big banks and Wall Street firms that serve their parents. We've already seen Facebook, Apple and Google all enter the payments space, with a focus on younger consumers. Investing represents the next logical step in this progression."

While Snapchat brings the young audience so attractive to the financial services industry it's debatable whether those users would be willing to move on a tangent from video sharing to investment advice and while quite a stretch there are precedents for this happening.

Take Learnvest, for example.

It had a million-and-a-half users who were paying nothing for recommendations from the financial planning site and Northwest Mutual came along paying $250 million in order to capture and monetize Learnvest's audience.

Fintech investments by large financial services firms continues to mushroom as the biggest firms come to the realization it's cheaper and faster to acquire a startup that's built an audience and slap on its branding than it is to start from the ground up.

Others are more skeptical.

"I'm skeptical," Pirker told Financial Planning. "There's got to be some level of credibility on the investment side. Not that it couldn't be tried. I think maybe I'm too old. I find it odd to make an investment decision on social media."