Independent owners seek clear reopening strategy and enhanced support amid backslide in recovery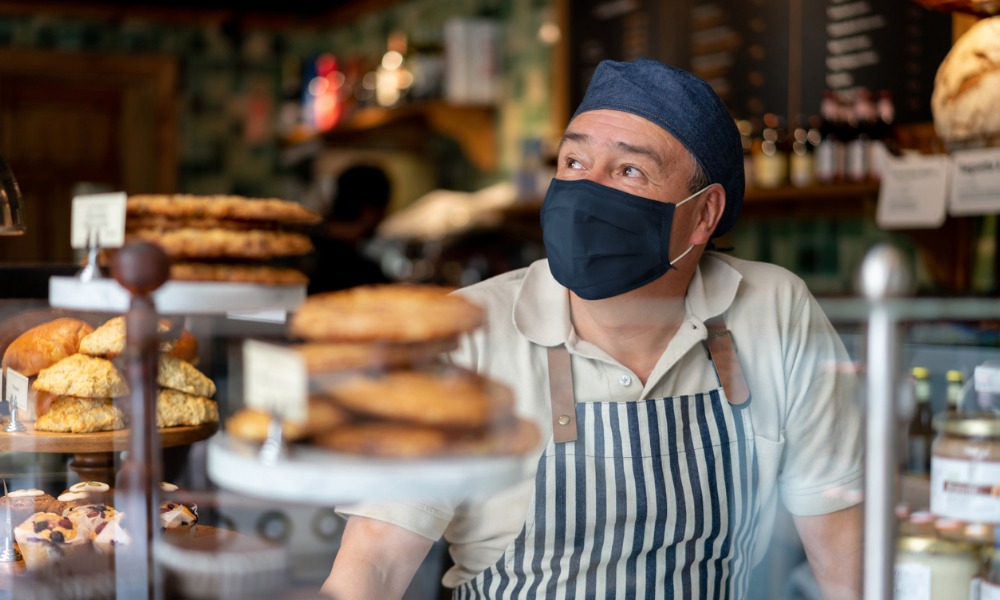 As continued lockdowns and the threat of a third COVID pandemic wave take their toll on small business owners, the Canadian Federation of Independent Business (CFIB) is issuing an increasingly urgent plea for support ahead of the federal budget.
"With recovery indicators trending in the wrong direction, it's imperative for the federal government to redouble its efforts to support small businesses," Corinne Pohlmann, CFIB's senior vice-president of National Affairs, said in a statement.
According to the group, nearly nine in 10 small business owners (88%) are hoping that the upcoming federal budget does not bring with it new tax increases or additional costs. Business owners are also looking for a clearly articulated government plan to reopen the economy (72%), payroll tax relief (65%), and extensions and expansions to COVID-19 support for small businesses (61%).
Citing the most recent figures from its Small Business Recovery Dashboard, CFIB said the number of small business that are fully open has declined to 56% from 62% in March. The number of fully-staffed establishments has also dipped from 44% to 40%, while the number of businesses that are making normal sales has slipped from 31% to 29%.
"In fact, 87 per cent say that government supports need to stay in place until all restrictions can be safely lifted," Pohlmann said.
CFIB laid out other budget recommendations for the federal government to help small businesses recover, including:
Extending and expanding COVID-19 relief for small businesses until the entire economy can reopen and all small businesses are able to serve customers in-person;
Forgive more small business debt and allow for lengthened repayment terms on loans;
Help reunite employees and employers and offset the cost of CPP/QPP increases through significant hiring incentives;
Prioritize the reduction of red tape and unnecessary regulations; and
Wait for small businesses to fully open before introducing consumer incentives.
"Small businesses have been clear – they cannot bear more costs while they are under COVID-19 restrictions. They desperately need some certainty and good news right now," said CFIB Executive Vice President Laura Jones. "The government should use next week's budget to not only extend the existing federal support programs but set a clear plan for economic recovery."