New venture provides Canadian business owners with an alternative. Advisors with this kind of client might want to get to know them.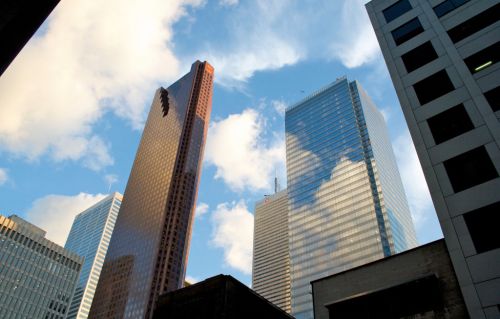 New venture provides Canadian business owners with an alternative. Advisors with this kind of client might want to get to know them.

FundThrough, an upstart Canadian online lending platform for small- and medium-sized businesses is about to get in the face of traditional banks. That's good news for business owners but bad news for the big six.

"For a long time Canadian business owners have relied on big banks for financing, and often have not had attractive alternatives if they were turned down or could not wait," said Steven Uster, Co-Founder and CEO of FundThrough.

"FundThrough uses technology to provide an alternative to traditional lending sources, giving small- and medium-sized business owners access to a more convenient way of borrowing, enabling them to unlock the growth potential of their business."

Why should you care? Two reasons.

First, dropping the name FundThrough to a client whose business is growing faster than its financial resources can currently handle will make you look like a superstar given you've just given them a possible solution to their borrowing needs that the big boys either can't or won't fulfill.

Secondly, it makes you like you're tied into the Canadian fintech scene. Last week WP covered the launch of the MaRS financial technology cluster, a partnership dedicated to innovation in this up-and-coming area of financial services. An estimated $3 billion was invested into fintech globally in 2013. It's a really big deal.

What's the big deal about FundThrough?

Well, for one, it's got some pretty experienced investors behind it including Real Ventures, Canada's largest and most active seed venture capital fund, who along with Origin Merchant Partners, Five Elements Ventures, Barlow Lane Holdings, Jim Case and Peter Carrescia, have invested $2.2 million in FundThrough's launch.

Sure, $2.2 million isn't a lot in the world of financial services, but it's enough to get this B2B business model off the ground.

Traditionally, big banks are reticent to lend to fast-growing SMEs without all kinds of collateral being pledged in exchange for a loan. FundThrough lends based on the quality of a business's customers rather than by its financial history. Its website states it takes just 60 seconds to see if a business qualifies for a FundThrough line of credit.

Imagine if banks were this agile? Canada might be a more entrepreneurial nation.

Unfortunately, that's not the case but FundThrough's online lending platform could be just the kick in the pants budding entrepreneurs need to move ahead.

If your client wins, in the long run, you win.

So don't keep this little start-up a secret. Go tell your business-owner clients about FundThrough. It just might be the next big fintech growth story.