Global technology analyst weighs in on the secular issues to shape longer-term outlook for sector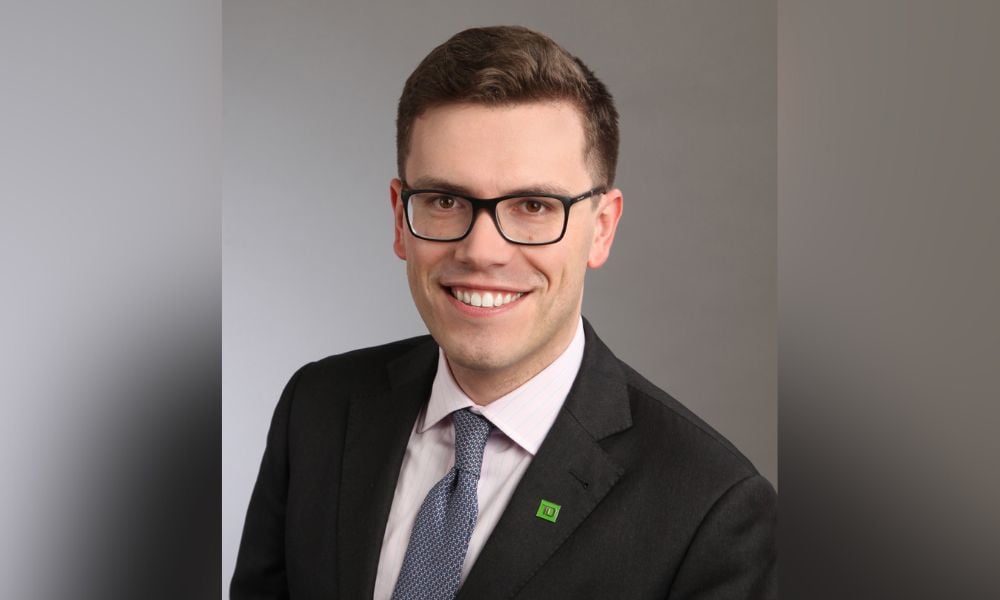 It's been a summer to forget for investors in tech.
After over a decade at the forefront of what seemed like an unstoppable bull market, tech stocks were caught in the crossfire of central bank policymakers' war against inflation. Rising rates, fears of recession, and supply-chain snarls have hit valuations hard, and shares of even the most dominant tech names have slumped massively for the year so far.
But according to one industry analyst, investors shouldn't hyper-fixate on those near-term challenges.
"Right now we're very focused on inflation, interest rates, and a lot of things that are going to matter that are transitory," Vitali Mossounov, global technology analyst at TD Asset Management, told Wealth Professional. "Interest rates and inflation are cyclical outputs of the economy and policy actions … They have a meaningful impact on technology stock valuations, but I don't think we should overstate the impact that they have."
Read more: Does Netflix's crash signal a good time to buy tech stocks?
Adopting a futurist standpoint, Mossounov maintained that understanding what tech companies might become, do, and earn in the years to come requires focusing on other longer-term structural considerations.
Among those is the changing profile of the consumer. As the demographic makeup of the world transitions away from Gen X and leans more toward millennials and Gen Z, there's going to be a natural rise in consumers' comfort levels with technology, as well as their demands of the tools and platforms they interact with.
Another movement that's gathered steam over the last decade, particularly in recent years, is the move toward ESG. Under that broad umbrella, Mossounov says there's "an enormous awareness" that's taking hold among the population of consumers about the importance of privacy.
"I think privacy is one factor that is absolutely going to drive companies' prospects of thriving, surviving or declining in the future," he says. "I think consumers are pushing companies and saying 'I want to know what you're doing with my data … If I don't trust you, I won't do business with you.'"
Even the biggest tech behemoths are hearing that outcry. Mossounov points to the enormous changes at Apple, where policies have shifted drastically in the direction of privacy. Those changes, he says, are all happening as the company positions itself to do business and maintain trust among the next generation of consumers for decades to come.
Read more: Closing the critical gaps to protect personal information
Of course, not every company is responding as quickly. From where he sits, Mossounov sees plenty of companies making the most of the closing "Wild West" window of data. While the EU's GPDR regime has been in place since 2018, American regulation is still in its nascent stages, meaning internet users and companies still have latitude to take advantage of data and content that they find online.
"A lot of companies are saying 'I'm going to take this data, and I'm going to make money off of it.' And I think that is a short-term successful strategy that's going to work against these companies in the long run," he says.
The days of tech giants holding sway over consumers may soon come to an end, if the world's regulators have anything to say about it. The arrival of the current U.S. administration, Mossounov says, has ushered in a rising tide of regulation against monopolistic practices. Bills centred around antitrust, promoting marketplace competition, and limiting conflicts of interest within internet platforms are making their way through the U.S. legislature at an unprecedented pace.
Of course, the incumbents won't take that lying down.
"The tech companies are battling this regulation feverishly, and we're seeing dollars allocated to lobbying that are hitting all-time highs," Mossounov says. "My base case is that these companies will be able to deal with regulation. They're very experienced, and they have very well-paid, seasoned teams that can deal with it and get around it."