Hit pause: there's more to consider than low prices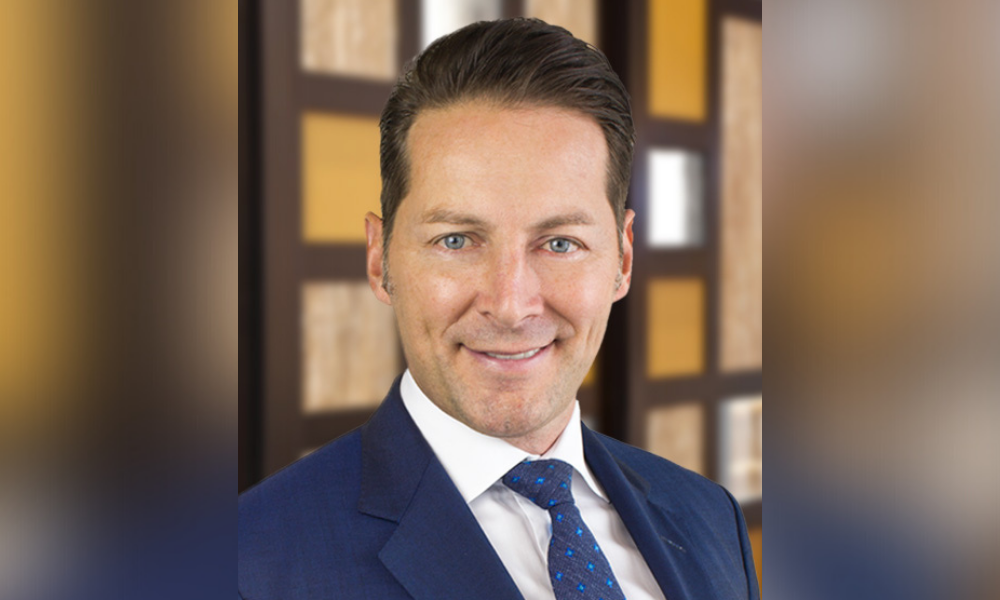 Even though Netflix and Facebook stocks may have dropped, advisors should wait to see what other tech stocks are doing and how central bank interest rates could further impact this class before moving, according to one investment advisor.
"We have quite a number of stocks of the FAANG category, the darlings of the tech industry, reporting in the weeks to come. So, I'll likely keep a keen eye on what's happening to earnings of Google, Amazon, and PayPal, the heavyweights of the tech industry, and draw a more meaningful conclusion then," Claudio Chisani, Principal of Chisani Wealth, Portfolio Manager with Credential Securities, and Investment advisor with Blueshore Financial told Wealth Professional.
Chisani said tech stocks, like Zoom and Netflix, benefitted tremendously from being the performance darlings during the stay-at home period of the pandemic. But, the story now is changing as lockdowns ease and consumers reconsider where to spend their money.
Netflix, for instance, was trading at the astronomical $700 in November 2021 and now is sitting close to $200. He noted that's a very quick 65% drop and has "wiped out all profits since 2018".
Given that Netflix was expecting 2.5 million new subscribers and has lost 200,000, and forfeited 600,000 subscribers when it pulled out of Russia, he said, "that's a very big gap and the analysts have literally punished the stock".
While that may be devastating for traders who gambled on Netflix, Chisani noted most professional money managers and investors probably don't have enough Netflix exposure to impact them, but that also depends when they bought. Bill Ackman of Pershing Square Capital Management, for instance, just lost $430 million after buying into Netflix in January.
On the flip side, Chisani said tech stocks are here to stay, but he's watching whether it's a good time to buy them. He isn't inclined to move yet for a couple of reasons. First, he's not seeing the company buying stock or showing signs that its simple business model, which has been challenged, could return to accelerate earnings since Netflix now has stiff competition from Apple TV+, Amazon Prime, Discovery, and Paramount, which it didn't have before.
"The key question is would they be able to return to accelerated growth in the next two or three years?", said Chisani. "The management of Netflix has to make some tough decisions."
Chisani is also waiting to see what the central banks do about interest rate increases.
"When you look at Netflix and tech stocks, you have to place them in the context of interest-rate increases. The value of technology will be discounted by the interest rate and, if interest rates are hiked at 50 to 75 basis points, I think that could still be detrimental to tech stocks in the near future," he said, noting that having interest rates climb as high as 3% on a ten-year bond would discount all technology stock prices.
"However, investing in tech stocks is secular as technology is here to stay, and I think brighter days will come with technology," though he adds that he doesn't expect Netflix's future environment to be as accommodating as in the 2021 and 2021 COVID lockdowns.
While he's urging caution, for now, on tech stocks, Chisani noted that commodities have revved up since the end of 2021, so looking at commodities, such as precious metals and real estate investment funds, dividend paying strategies, and conservative businesses in this current interest rate environment "would be fishing in the right pond" and safer during the current market volatility.
"When looking at technology stocks, you have to be very selective. I would say that technology will settle as soon as they have better guidance and understanding as to what the Fed and central banks plan to do with the rate hikes."
Still, he remains optimistic, even for companies like Netflix.
"Netflix was a disrupter, and now the disruptor is being disrupted by the conventional TV and cable companies and theatre companies," said Chisani, noting that introducing advertising could, but "I don't think it will be overnight. The management has been quite pragmatic in saying that the results of any tweaking of their business model would show by early 2024. So, you could be faced with a business and stock price that could be going sideways for quite awhile before it returns to accelerated growth."