Investors are taking comfort after a misconduct scandal that burst into public view last week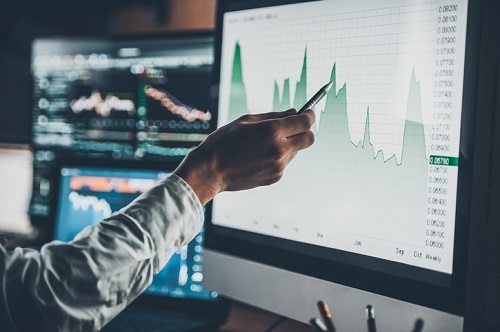 Investors in Nike Inc., which was hit by a misconduct scandal that burst into public view last week, are taking comfort from a turnaround at its ailing North American business.
Though sales in the region declined for a third straight quarter, Chief Executive Officer Mark Parker said the picture brightened by the end of the latest period. New products and an improved customer experience have led to a "significant reversal of trend," he said in a statement.
The results help send the shares up as much as 4.3 percent to $67.22. The stock had climbed 3 percent this year through Thursday's close.
"There is clearly more excitement from consumers out there about the new styles than a year ago," Bloomberg Intelligence analyst Chen Grazutis said, noting the company's $190 Vapormax shoe has become a top seller.
The world's biggest sports brand has spent a year trying to regain its foothold in its biggest market after an overly ambitious revenue target -- $50 billion by 2020 -- led to a buildup of U.S. inventory.
The sales slump that followed was worsened by store closures, competition from Adidas AG, and a fashion shift away from Nike's strengths -- like basketball shoes. The company has seen demand wane for its Air Jordan sneakers, which for years were top sellers.
"The inventory situation in the U.S. is not over yet, but people are willing to look beyond the self-imposed Jordan pullback and focus on success at other categories," Grazutis said.
Now the company says it's back on the upswing. Earnings also topped analysts' estimates last quarter. Excluding some items, profit amounted to 68 cents a share, compared with an average prediction of 53 cents.
Chinese Growth
The company's business overseas remained strong, with China growing 19 percent, excluding currency effects. Total revenue came in at almost $9 billion, outpacing the estimate of $8.85 billion.
Nike sees North American sales flat this quarter, with growth returning in the following period. The company forecasts sales to grow in mid- to high-single digits for the full fiscal 2019.
Nike disclosed last week that it was reviewing allegations of improper conduct at the apparel giant. The news accompanied the abrupt resignation of two high-profile executives.
Trevor Edwards, president of the Nike brand and once seen as a likely successor to the 62-year-old Parker, stepped down from the role and will retire in August. And one of his direct reports, Jayme Martin, left the company last week.
Parker began the earnings call on Thursday by addressing the shake-up, but didn't offer an apology or any details about whether further steps are being taken to address the issue. He said the company had discovered behavior inconsistent with its principles.
"I'm committed to an environment where every Nike employee can have a positive experience and reach their full potential," he said.
Nike said earlier this week that it acted swiftly when it heard of behavior problems among managers and executives.
"We take these issues very seriously and we were disturbed and saddened to hear of them," Greg Rossiter, a spokesman for the company, said on Wednesday. "We are committed to a culture that reflects our values and are taking steps so that all our employees have a positive experience built on respect, inclusivity and empowerment."
Related stories: